US Ummi Laimi Kan I Ralring Taktak Aherh Cang Hih US In Dawi Le Ṭhawl Na Si Ve Sual Lai Rak Tuah Zokzok Uh!
Hikong hi biapi taktakmi a si caah hikong he pehtlaiin thil sining a theimi kan pale hna le Zunglei rianttuanmi Gren Card sining a thei deuhmi hna hikong felfai tein le fiangfai deuhin US ummi Chin ralzam nan chimh hrin hna i nan cawnpiak a hau tiah ka ruah. Chinmi tampi zong Green Card a tlaihmi kan tampi lai caah thil sining a thei deuhmi nih thawngthanhnak kan tuahpiak hram dingin kan nawl duh fawn hna.
The United States Citizenship and Immigration Services (USCIS) nih 2020 caah tiin phungthar an dirh-ser. (The United States Citizenship and Immigration Services (USCIS) has instituted some new rules that will take effect in 2020.) Na hawikom maw siloah na chungkhat Green Card a tlaihmi an um sual ahhin hi cabia hi rak chim hna in thawng rak thanh ve hna. Cu si lo i thil sining an theih lo sual ahcun dawi chuah an si ve suallai. (If you or someone you know is a green card holder you may want to pay close attention to this article as there are some new laws going into effect that could get permanent residents deported.)
The United States Citizenship and Immigration Services (USCIS) nih phungthar an dirh-sermi cu atanglei ah kan rak langhter i phun 3 in tein an tthen hna. Hihi abiapi taktakmi a si i a theih lomi na hawinu, na hawipa na chungkhat sinah theihternak rak tuah ve hrimhrim. Phungthar an dirh-sermi hna cu:
1. Failing to admit you're an immigrant on your tax returns or failing to report some of your income could get you deported. Green Card a tlaihmi na si ahcun Tax return tuah tikah mipem sathai na si ahcun na phaisa hmuhnak (income) dikthliar tein report na tuah lo si ahcun US in tthawl le dawi na si lai.
2. Men between the ages of 18 and 25 who hold a green card must register with the U.S. Selective Service; failure to do so could lead to deportation. Pa kum 18 in kum 25 Green Card a tlaihmi poah nih U.S. Selective Service (ralkap tlaknak ) sinah cazin chung min khumh lo ahcun dawi le tthawl a si lai.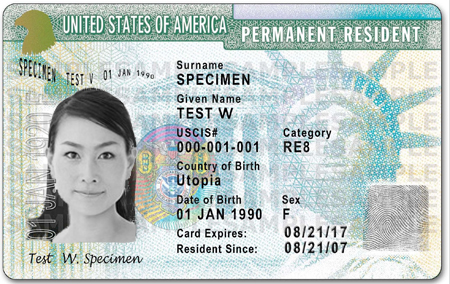 3. An extended overseas vacation could cost someone their green card – it could be considered "abandonment" of the green card. Green Card a tlaihmi nih rili leng-ram dang (Vocation) a chuah i caan a sauh-rauh ahcun US ram a chuak taak ah ruah (considered) an si ("abandonment") lai.
Note: Hi thawngpang theih loin a ummi daithlang pathlawkin a ummi na hawile sinah share rak tuah ve. An theih lo sual ahcun US in dawi le tthawl an si sual lai. Cun hi thawngpang hi miraag kan leh chawmmi a si caah kan palhnak le a tlamtling lomi a tampi a um lai caah mirang rel duhmi caah miraang in tlawm kan rak chiahmi khi a si i a duhmi nih link  (Hi hi rak hmet law, miraang an ttialmi le an chimmi rel kahwh a si. kan chiahmi ahhin rel khawh a si.Credit: NBC-2