US Laimi Zong Nan I Ralring Taktak A Herh Cang Ṭihnung Chin Lengmang Cang US Minung 5 An Zaw Ve Cang Hih
Tuluk Zawtnak (Coronavirus) In US Minung 5 An Zaw Ve Cang. Tuzing Sunday tiang ahkhan Tuluk Zawtnak (coronavirus) in USA mi minung panga an zaw ve cang, tiah the US Centers for Disease Control and Prevention nih thawng an thanh.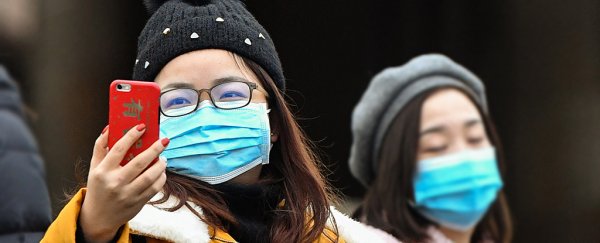 Tuzing i an hmuhthar mi pakhat hi Arizona ummi asi i, cun California ah pahnih le Illinois, Washington ah an hmuh hna. Hi Tuluk zawtnak in USA ah a zaw ve mi hna pa nga hi an pa nga ning tein hi zawtnak ai thok nak Wuhan, China ah a va tlawng mi an si viar, tiin tunai CNN report nih cun a langhter. US zong kan him ve ti lo, asinain hi bantuk zawtnak hi cu fimthiamnak a sannak ramah cun a rauh hlan ah a camh colh lai zumh asi. Credit: Chelsea Bawi
Thawngpang dang rak rel chap: Breaking News: Pi Bawi Nei motorcycle pahnak in a nunnak a liam. Kalay peng Aungywa khuami Pi Bawi Nei (kum 78) cu tuzing January 27, 9:00 am ah motorcycle pahnak in a nunnak a liam, tiah kan theih.
"Aungywa khua chuahlei Phulmawi kalnak lo lam ah an hring phurtu Kawlpa, nih a pah mi a si. Hi Kawl a nih hin a pah lecangka in keimah sin ah bawmhnak a rak ka hal i Pi Bawi Nei cu Tahan lei ah kalpi ding in kai tim. Kai timhlamh lio ah a thazaang nih a tuar kho ti lo i a nunnak a liam," tiah Kam Te (Tahan) nih The Hakha Post ah a chim.
Aungywa khuabawi U Tin Lin Mawng nih, "Motorcycle in a pahtu Kawlpa i a chungkhar hna nih Pi Bawi Nei te chungkhar cu ngaihthiam an va halcolh hna. Pi Bawi Nei techung nih tangka sing 5 an hal ve hna i an i ngaihthiam veve. Mi pahtu Kawlpa zong aa lawm tuk ve i vok thahpiak a timh hna nain kan khua phung le lam nih a pek lo caah a ruak vui thaizing tu ah a thahpiak hna lai," tiah The Hakha Post ah a chim. Pi Bawi Nei hi fale he khua a sa mi a si i, a pasal nih a thihtak cang mi a si. A ruak hi thaizing January 28 ah an vui lai, tiah kan theih. Photo:Cin Pak/The Hakha Post