US Hmanh Nih An Tuah Khawh Lomi Cu Myanmar Nih Kan Tuah Lai Tiah An Chim
Admin||05|Biangreithlep 09|2020||Myanmar National Health Laboratory (NHL) in Professor Dr. Htay Htay Tin nih COVID-19 a si lai ti ah ruahmi paoh cu hnaksaknak kan tuah hna lai. Tukum chung ah hi zawtnak a langh ri in a tak a linmi le a khuhmi paoh cu hneksaknak tuah an si lai tiah a chim. Ministry of Health and Sports hna nih quarantine ah a ummi mizaw hna cu hneksaknak an tuah cang hna. Cun hi kong he ai pehtlaimi paoh cu hneksak thluahmah an si lai. Sii inn ah damlo a riakmi paoh le khuasik taklinh le a khuhmi hna cun COVID-19 langhning in an pumcung ah a langmi paoh cu hneksaknak hi tuah thluahmah an si lai. Cu bantuk cun hneksaknak kan tuahning hi kauhter a si lai tiah Dr. Htay Htay Tin nih a chim.
COVID-19 zawtnak kong ah in-charge a simi Prof. Htay Htay Tin nih NHL sin ah a chimmi cu rirangte in hneksaknak thilri (rapid test technology) cu tlamtlingte in an um cang. Nikhat ah mizaw minung 20-25 States le Regions sii inn hna le district sii inn hna ah hneksaknak tuah khawh cio ding in kan ruah. A sinain nikhat ah minung 300-400 ti bantukin cun an tuah kho lai lo tiah a chim chih.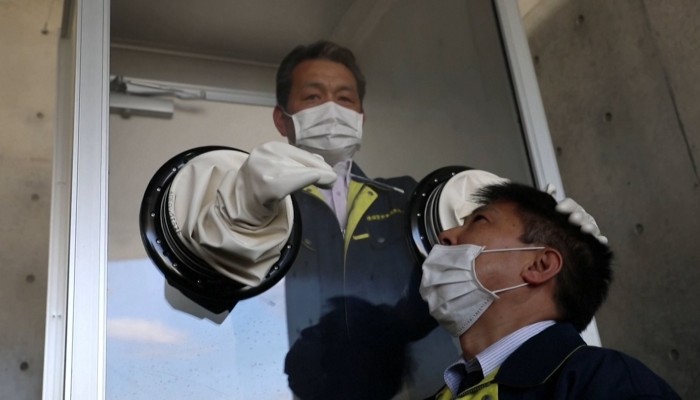 A tu tiang ah cun hi COVID-19 confirmed tests hi NHL Yangon lawng ah tuah khawh a si rih. China Yunnan Province Government nih a kan peekmi sii lei i thlawpbulnak a hung phanh hin hmundang hna ah tuah an si ve lai. A ra laimi May 15 ah khin cun Mandalay zong ah tuah khawh a si te lai tiah Prof. Htay Htay Tin nih a chim. Ministry of Health and Sports nih an chimning in Biangreithlep 09 tiang ah Myanmar ramchung ah hi zawtnak a ngeimi hi minung 177 an si cang. Cu chung ah cun minung 6 nih an thihpi cang i minung 67 hna cu an dam ṭhan cang tiah an chim. Ref: Mizzima
Chap: Kan theihcio bantukin kan hnu ah US ram ah a ummi kan miphun hawi a simi COVID-19 in a zaw i a dam ṭhan cangmi Pu Chansawlin Zaathang nih a chimning ah cun a zawmi paoh in hneksaknak tuah kan si dih lem lo. Kan pawngkam ah confirmed cangmi an um lawng ah tthate in hneksaknak tuah le zoh kan si. A zaw menmi paoh le COVID-19 ka si ko hmanh maw tiah lunghrinh menmi paoh in sii inn ah erh le zohkhenh kan si lem loh tiah a chim.