US Cozah Hruaitu Lutlai Pawl Cu COVID-19 Kong Ah China Cung Ah An Thin A Linh Bak In A Lin Cang
Admin||05|Biangreithlip 07|2020||Vawlei mipi le a bik in United States mipi a that cuahmahtu pulrai zawtnak novel coronavirus chuahkehnak kong ah thil a hung fiang chin lengmang cang. Hi kong he pehtlai in US cozah hruaitu lutlai pawl hna cu China cung ah an thin a linh in a lin ko cang. Secretary of State Mike Pompeo nih novel coronavirus hi China ram Wuhan khua biomedical laboratory in ai thokmi a si ko timi fianternak ding caah hmelchunhnak nganpi kan hmuhchuah cang tiah a chim.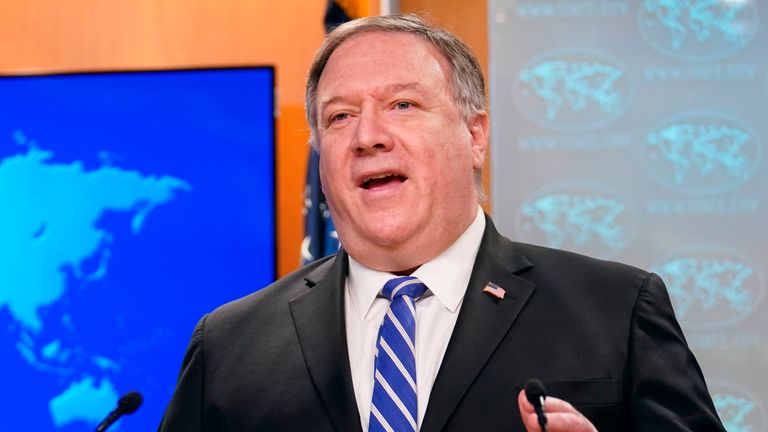 Hi novel coronavirus hi Wuhan China biomedical laboratory in ai thokmi a si ko timi kong ah hin suallam a ngeimi fianternak kan chimh khawh hna tiah Pompeo nih Pathianni ah ABC thawngzamh sin ah a chim. Hi lab nih hin virus hi timhciammam te in an thlahmi a si tiah maw na ruah a silo ah an i thlahphoih i a cang sualmi a si tiah dah na tuah tiah Co-Anchor Martha Raddatz nih a hal.
Hi kong ah na biahalnak in a si, a siloh tiah kan let kho lo zeiruangah tiah cun Chinese Communist Party hna nih hin World Health Experts pawl he rian ttuantti cu an duh loh tiah a chim. Kan hnu zarh ah khan US White House nih US Intelligence Agenies hna cu China nih novel coronavirus kong ah tuante in zei thawng hmanh thanh duhlo in thup ko hmanh hna seh law thil sining hlathlai ko uh tiah an chimhmi hna cu Administration official minung pahnih hna nih ABC News sin ah kan hnu zarh ah khan an chim. Ref: ABC News