Trump Nih Mipi Sinah Ralttha Tein Bia A Chim Cang
Donald Trump thanhnak tuahmi cu lung ahmui khotuk, Teinak kan hmuh lai tiah fiang ko in a chim cang. Tutan US thimnak ah media tampi hna nih Joe Biden atling lai tiah atu le tu an thanh lengmang. Asinain Donald Trump nih cun teinak ka hmuh, teinak kan hmuh lai tiah a chimmi hi atam ngaingai cang. Tutan zongah zapi theih in teinak kan hmuh lai tiah a vun phuan tthan cang.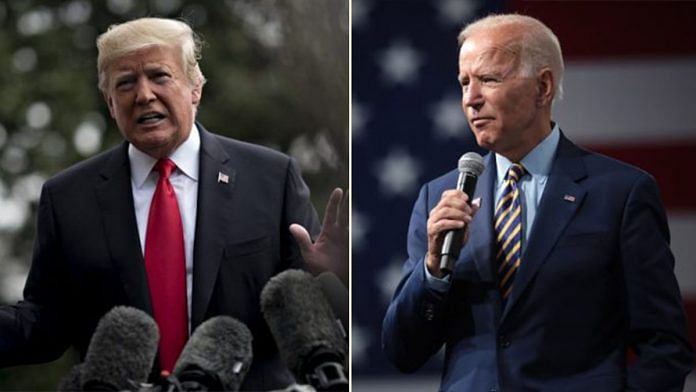 US president thimnak cu theihcio bangin atu hi biafiang taktak theih khawh asi rih lo. Biatak tein Trump legal Team hna nih thilsining biatak tein an ttuan in an kalpi cuahmah lio asi. Ahnu bik Georgia state vote an rel tthanmi zongah Joe Biden nih teinak ahmuh tiah fiang ko in thanhnak an tuah. Sihmanhsehlaw Donald Trump lei nih cun zakhat ah zakhat bak in teinak kan hmuh lai tiah an i ruah peng.
Buainak lak ah Donald Trump nih fiang koin mipi theih ah a chim tthan mi cu Swing State tthenkhat cu vote ngeitu minung nak in vote a thlami an tam deuh tuk, Hi bantuk thil cu a poituk mi asi lo maw, Ruah lopi in vote an thlak hna, Fake Ballots siseh a dang tampi a um lengluang, Thimnak kong an zohkhanh ning hi tuksum tuk mi asi, Poll Watchers zong dinhter cuahmah an si. Teinak kan hmuh lai tiah fiang ko in a facebook ah a thanh tthan.
Relchih :Biden timtuahnak cu amak ko cang, US President kongah atuhi official in thanhnak tuahmi aum rih lo. Asinain Joe Biden cu president ding bak ah ai ruat cang. Trump le Biden dirhmun hi chim awk attha rih lomi thil asi. Cu asiko nain Joe Biden nih thaizing November ni 24 ah thanhnak ka tuah lai tiah a phuan cang. Joe Biden nih thanhnak ka tuah lai atimi konghe pehtlaiin atanglei bangin langhter asi.
US Cozah thar dingah Joe Biden nih amah bawmtu caah a cabinet ding tthenkhat hna cu zapi theih in thanhnak ka tuah lai tiah a chim. Cun Joe Biden nih hin a cabinet ding vialte hna cu timhtuahnak angeih dih cang hna i, a thim chung dih hna. Joe Biden nih a thimmi chungah rian biapi a khinh dingmi an langhter mi hna cu atanglei bantuk in hin an si.
US Secretary of State caah a thimmi cu Antony Blinken asi, Amah hi kum 58 asi cang tiah an langhter. Antony Blinken cu president Obama chan ah khan Deputy secretary of state rian a rak tlai cangmi asi. Hi lio caan tutan ah ruahmi Joe Biden cu vice president arak si. Culawng siloin kha lio caan ah National Security Advisor zong a rak si rih. Cun Biden nih hin National Security Advisor caah Jake Sullivan athim lai ti asi. US Ambassador caah Linda Thomas-Greenfield athim lai tiah an langhter tthan.
US President thimnak hi Trump lei nih an i timhlamh atluan i, thil sining aithlen asi ahcun Donald Trump hi president asi rih mi asi. Atuhi thilsining biatak tein an kalpi cuahmah lio asi i, ahodah president asi lai timi theih khawh asi rih lo. Tutan ah Joe Biden nih rian biapi taktak atlai dingmi thaizing ah thanhnak atuah dingmi hna ai chim sual khawh men tiah minung tamp nih an ruah. Ref: CLP