Suu Kyi Thil Tuahm Ruangah Atu Cu Ralkap An Lung Rethei Cang
Aana anting hnu atu Ralkap pawl an dirhmun. Kanpi Suh hi arak i ralring tuk i leiba le Covid 19 si cawk nak vialte arannak in arak pek dih hnu ah tangka tang mi te zong US ah achiah ta manh caah tangka hman awk um lo in a chiah tak hna. Atu hi tangka hman ding an ngeih lo caah an pathian sin an pek mi thawhlawm zong in an lak dih cang ti si.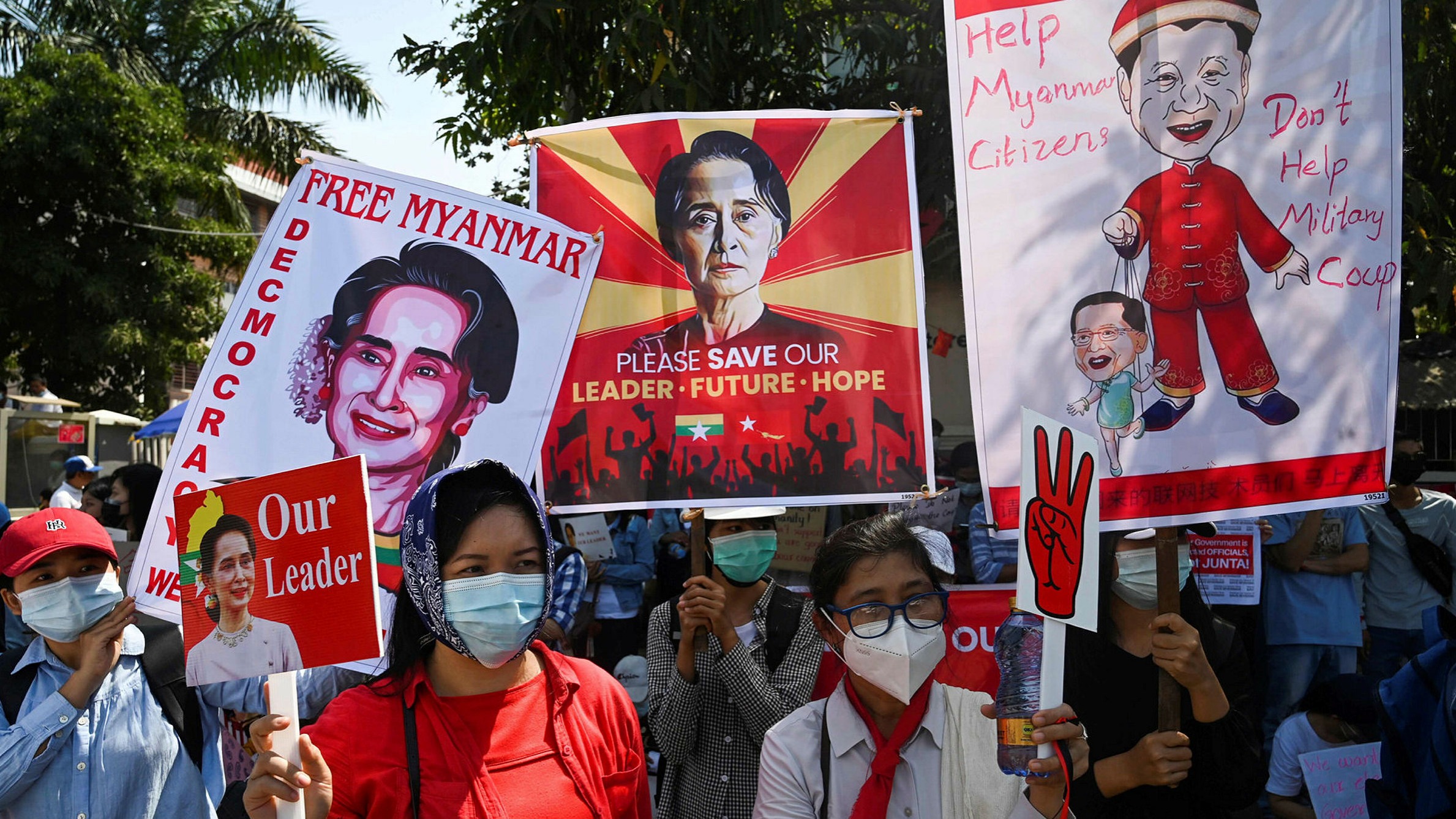 Cun Central Bank Chairman pathum an um i pannih hi Ralkap an si i kakhat hi NLD minung asi ca ah arannak in arian anphuah i thong an thlak. Cu tik ah Central Bank cu an mah ralkap pathum nih an tuan. Ram kakhat nih mipi ca ah Emergency hman ding mi cozah nih 6.7 Billoin hi wold Bank ah chiah asi i mah tangka cu lak zok zok an duh ca ah lam tampi an kawl i cu ca ah kan pi nih ramdang chonhnak angeih mi Radio zong an tlaih i tazacuainak zong asi.
2.Cun MAI vanlawng Komin ah zankhuadei ava zuan nak zong kha cu tangka dotthlat duh ah asi an ti.3. Kan pi Business ruahnak pe tu Australia pa zong an tlaih nak cu cu tangka ruah ruang ah asi fawn ti si.4. NLD zung le Daw Khin kyi Foundation zung an bauh i thil an kawl mi zong kha cu tangka kong hlat i theih an duh caah asi.
Adongh nak ah. 6.7 Billion doller cu US Bank ah 1. Billion aum i president Biden nih tha te in akan fim piak i an la kho loh. 5.7 Billion hi Singapore ah aum ti an theih tik ah Bank riantuan tu nih aran nak in an rak control manh i atu hi tangka. 6.7 Billion kan lak lai an ti mi cu an la kho ti lo i Ralkap pawl hi tangka hman awk ngei lo in VAVA an tum lio asi. Cucaah alamkip in an isu thluahmah ko ca ah an rau ti lem lai loh ti hi zumh cio asi. Privat Bank pawl tu cu on lo bak ahau. A donghnak ah damiah taih a chuak kho. Ralring hna usih Credit: David Bik
Relchih: We strongly demand UN, EU, NATO and the US to immediately take actions on Russia and China for supporting the criminal Myanmar military to destroy the innocent civilians! Kawlram China ambassador nih atu lio Kawlram ah a cangmi buainak kongah an lung a tthatlonak le an duhmi a si hrimhrim lonak kong a hun chim cang. Russia bel nihcun fek tthup in ralkap a dirpi ko rih.
China le Russia ram pahnih lawnglawng hi Kawl ralkap nih uknak an lak lai ah felfai tein thawng an thanhmi ram an si, tiah ruah a si. Atu lio ahcun China nak in Russia nih Kawl ralkap an dirpi deuh hna, timi fiang tein a lang!
A ruang tampi lakah aa tel khomi cu, ralkap nih uknaknak an lak deuh hlan January thla chung ah khan Russia defense minister, Sergei Shoigu cu Kawlram ah a rak tlawng i Kawl ralkap he Vanlawng kahnak (surface-to-air missile system), surveillance drones le Radar equipment pawl cawk ding in biahrennak an tuah dih. Cu lengah Kawl ralkap nih uknak an lak sin in Russia sermi Covid vaccine hman ding in biachahnak a tuah colh. Hi viate hi dollar million tam tuk man a si cang! Cucaah Russia nih Kawl ralkap dirpi ruangah a hmuh dingmi miaknak a tam i sungh dingmi um lem lo in a ruah caah caah fek tthup in a dirpi ve nak hi a si ko.
China nih Kawlram mipi dihlak he ral ah i ser hi ralkap he lawng i theihthiam lonak in a ttih deuh, timi atu tan an ambassador hmurkaa ah a lang ngaingai. Zeicatiah China nih Kawlram chung i a rian ttuan cangmi le ttuan timhmi vialte khi, mipi nih duh bak lo ahcun ralkap duhnak lawng in a kal kho thai ding an si lo, timi fiang tein an hngalh.
Cucaah China le Russia embassy hmai i duhlonak fakpi in langhter le US, UN le NATO hna nih Russia le China cu kawl ralkap an dirkamh ruangah fakpi in dantat ding, tiah warning an pek hna ahcun Kawl ralkap cu khuaci an mui ko lai. We strongly demand UN, EU, NATO and the US to immediately take actions on Russia and China for supporting the criminal Myanmar military to destroy the innocent civilians! Credit: Hrambik Lian