Ralrin Peknak: Facebook Hmang Mi Nih Theih Ding, Atu Rak Langhtermi App Na Hman Ve Ahcun Na Hman Lo Ah Ttha
Russia- Company pakhat nih an siammi FaceApp Age Filter ( atu na mui kha tar bantuk in langhternak) hi tu lio ah a lar taktak. Google Play Store le Apple App Store in phaisa cawi hau loin hman khawh a si i, kum 40 hnu-i na mui um tu ning a rak lang (filter/create) khawh dih i, mah hi a hmang mi kan caah ttih nung taktak,"tiah FBI lei nih an thanh cang.
Mah FaceApp hmangtu hna lakah minthang (Celebrities) le Facebook hmangtu an tambik. Mah FaceApp hi thlakhat hmanh a si hlan, July 10-18 chung lawngah minung 150 million bak nih an hman manh ti si. Sinain mah FaceApp hi a hmangtu caah a him timi theih a si cang ka in, US Senator Chuck Schumer nih FBI ah complaint nak a tuah colh i, FBI lei zong nih hlathlainak an tuah colh ve. Mah FaceApp hi hman lo dingin mipi sinah thanhnak zong tuah colh a si. Hi kongah FaceApp nih hrilhfiahnak tuah in, "FaceApp Hmangtu hna sin in a herhmi (User data) tlawmte lawng kan lak tiah an chim ve. FaceApp hman ttih nunnak an langhter mi chungin tlawmpal a herh deuhmi kan rak langhter.
1. FaceApp ah na hmanthlak (photo), nangmah lungtling te in na upload mi kha a hman i, FaceApp servers ah an chiah colh ve. Na hmanthlak (photo) na upload dih hnuah ahcun FaceApp nih a duhnak paoh ah hman khawhnak nawl a ngei colh cang. (FaceApp Terms and conditions relnak caan na thei lo kho men).
2. Privacy International (Investigator of Apps and Websites for Privacy risks and violations) nih cun, "FaceApp hmangtu hna nih an hmanthlak an chiahmi le an hman mi vialte hi, FaceApp nih ttha te in an muisam um ning vialte an rak cawn dih. Mah hi Fingerprint maw DNA he aa khat cang" (in applying filters to peoples photos, FaceApp will create a detailed biometric map of their faces – which can be as unique to them as their fingerprint or DNA) tiin a chim fawn.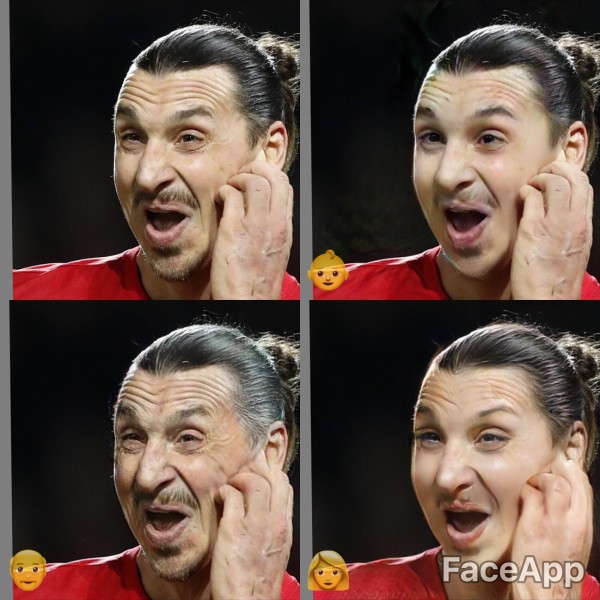 3. Cun, mah FaceApp hmang in hmanthlak le Profile na upload ah khan mah FaceApp ngeitu hna sinah,"Facebook- i a herh taktak mi (user data) chiah mi vialte kha hmannak nawl na pek cang hna. Mah hi FaceApp-nih an kawl bikmi a si kho men. Nawlngaihnak na pek cang ruangah na Photo pinah na data vialte cu an duhnak, thilttha lo hmannak (misuse) hna a si sual ahcun na caah ttihnung tukmi si cang.
FaceApp lei nih an chim mi tiang lawng a si ko ahcun a poinak umtuk lem lo, sinain FBI lei nih an chim ning bantukin a si taktak ko ahcun na, ka ca tiangin ttih nung mi thil si kho. Hi bantuk hi nikumah khan, FaceApp tthiamtthiam an rak siam bal cang i, a him lo timi an theih hnu in FaceApp lei nih ngaihthiamnak an rak tuah hnu ah an rak khar. Atu ahcun Laimi/Chinmi zong nih kan umnak hmun cio in internet hman dih a si i, Facebook le a dangdang App hman cio a si hna. Cucaah zeipaoh hi hmanthiam in kan i ralrin ngaingai a hau. Cucaah online kan hman tikah kanmah ca tthatnak pe tu le hmailei a ttha hnem ding tu hman i zuam cio hna usih.