President Trump Nih Coronavirus Hi Kan Tei Khawh Ciomau Cang Tiah Thatho Ngai In A Chim
Admin||05| Biangreithlep 11|2020|| The Jerusalem Post: Coronavirus kong he pehtlai in a hnubik United States President Donald Trump nih a chimmi cu hi rai ṭhalo coronavirus (COVID-19) hi kan tei khawh deng cang. Hi zawtnak teikhawhnak ding ah a hliah kan hmuh cuahmah cang tiah a chim. Cu lawng silo in President Trump nih a chim rihmi cu Republicans pawl hna le Democrats pawl hna, cun phungsertu pawl hna he i bawm in hi coronavirus nih a chuah pimi rawhralnak vialte sersiam ṭhan le remh ṭhan ding in kan i timhtuah cuahmah lio a si. A ziik kan phan cuahmah cang tiah a chim.
White House in mipi sin ah biachimnak a ngeih lio ah a chim chih rihmi cu a ra laimi cacawn nikhatni ah khin cun a phi kan chuah khawh te ko lai tiah kan ruah tiah a chim chih. A tu rih tiang ah cun US hi hi zawtnak in a zawmi an tam biknak le a thimi an tam biknak ram a si peng ko rih.
Johns Hopkins University Center for Systems Science and Engineering hna nih tuchun 20 April 2020 tiang coronavirus nih vawlei mipi zawtnak le thihnak a phurhning an langhter ṭhan. An chimning ah cun a tu tiang ah vawlei cung i hi zawtnak a ngeimi hi minung 2.3 million renglo an si cang. Cu chung ah minung 165,000 renglo nih mual an liampi cang tiah an thanh.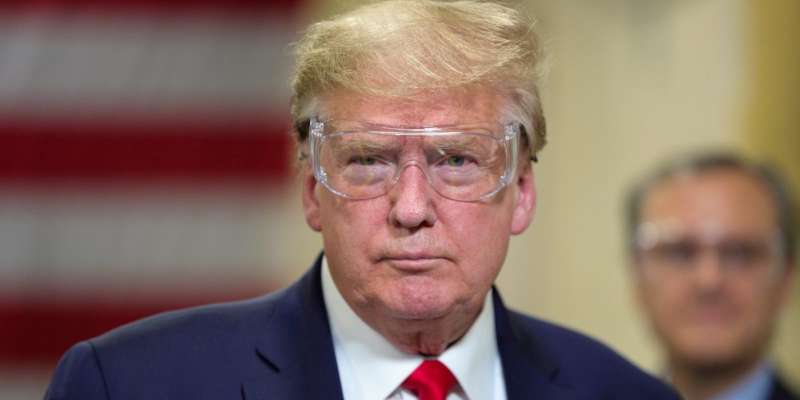 US hi atu lio dirhmun ah cun US nih Corona Virus a ngeimi a tambik ram a si. Atu tiangah a zawtnak a ngeimi  hi minung 1,367,638 leng bak an si cang. Cu chungah damnak a hmuh ṭhanmi hi 256,336 hrawng an si cang. Atu dirhmun ah cun US a tambik dirhmun ah a dir. Ref: The Jerusalem Post