President Trump Cu Tei Dawh A Si Ti Loh Minak Pawl Nih Faak Taktak In An Von Phomh Cang
Sleepy Joe Biden A Mualpho. Democratic party nih President Donald Trump he November thla ah US president i cuh ding in an thimmi Joe Biden nih "Donald Trump na vote ahcun minak taktak na si lo tinak a si" tiah The Breakfast Club host a tuahtu, Charlamagne tha God sin ah interview ah a chim i, a mual a pho. [ "you ain't black" if you vote for Donald Trump over him in the 2020 presidential race. ] A fiannak in hei chim ahcun minak na si ahcun democrats nan si awk a si ti le Democratic party cu minak ta a si ti khi a chim duhnak a si ko.
Mah ruangah Biden cu miphun thleidanak a ngeimi racist a si tiah tuchun ah media kip nih faak ngai in soisel a tong. Joe Biden cu a biachim mi a chuah sual ruangah tuchun lila ah nawlnak bia chim than. Minak cheukhat zong nih faak ngai in an soisel ve. Joe Biden nih kanmah tein zalong tein thimnak nawl kan ngeimi hi a hngal lo maw? kan duh le kan vote lai, duh lo le vote lo a si ko, amah nih i thimnak nawl kan ngeih mi ah a kan tlangtlak ding a si lo" tiah an ti.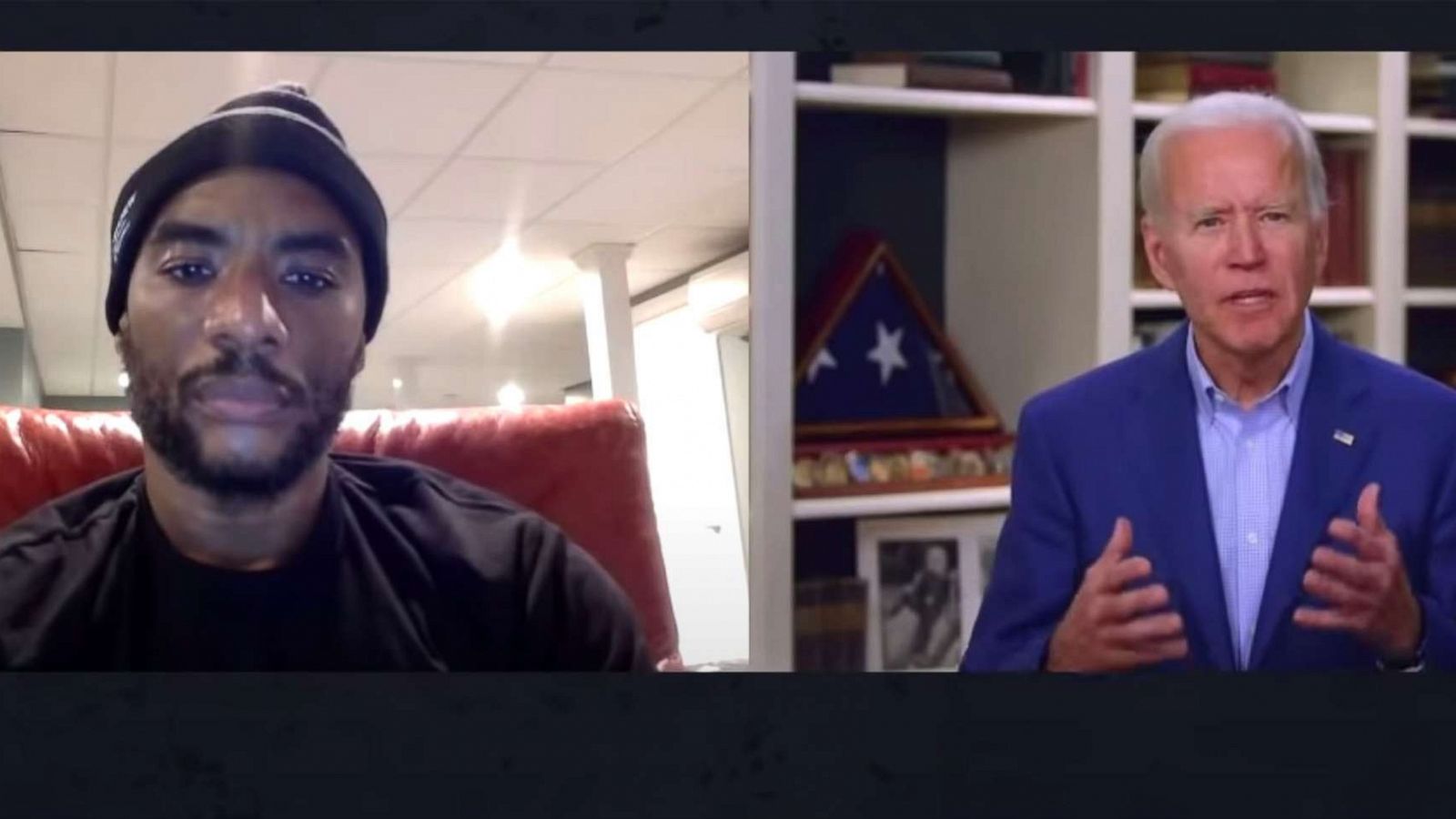 Joe Biden hi kum 78 a si cang caah a upa ngaingai cang i, a lung zong a lo ngai cangmi a si. A chimmi zong a philh lelek. A biachim hnu hmai a hngal tawn lo. Nikhat ah suimilam 10 tal a ih lo ahcun a tha tein a lungfim kho lo ti a si. Cucaah President Trump nih Sleepy Joe" tiah a auhnak a si. Credit: Salai Lairamthang