President Trump Caah Thawngchia Taktak A Si Cang
President Trump Caah Thawngchia Taktak A Si Cang: Nizan ah US House Judiciary Comtt nih cun President Donald Trump-a case "impeachment full report," tlap 658 bak te a chahmi cu an pholanght cang. Jerrold Nadler of New York, House Judiciary Comtt Chairman nih cun, "Donald Trump hi Office (White House) hmun in banter asi lo ahcun Nation's security, democracy le Constituinal system-ah harsatnak a tlunter peng lai i, amah caah ttihnung chin lengmang tu asi lai caah Office ah um peng ding tlak asi ti lo,"tiah a chim.
Impeachment Articles pahnih nak ahcun President Donald Trump hi amah nawlngaihnak a hman sual, ning cang lo (abuse of power) kong le Congress dohdalnak ngei (obstruction of Congress) ngei ah puh asi. Amah nawlngaihnak hmangin kum 2020 ah US Presidential election um ding cu Ukraine ram i thlak dingin a ti i, Politics i amah zuamcawhtu hna dohnak ah a hman tikah Russia duh ding asi.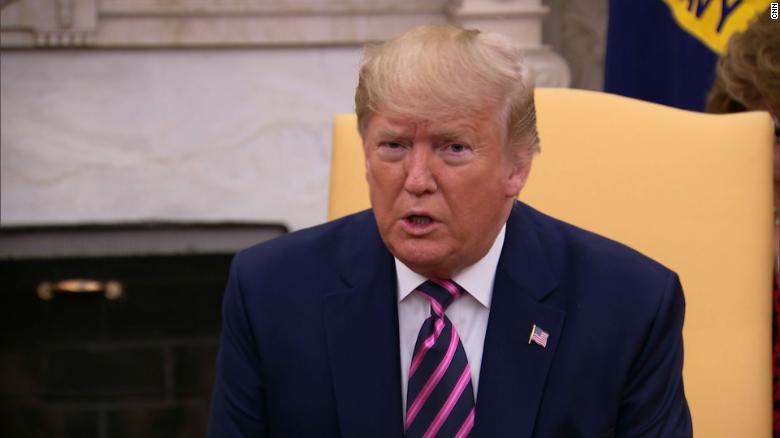 Cun, House Comtt thil hlathlaitu (Investigators) hna nih documents le testimony an duh lo bu in dohdaltu an si i, mah nih hin Congress dohdalnak (obstruction) a ngei timi a fianter. President dang pawl nih cun hi bantuk thil ah hin an mawhphurhnak le tuah ding (obligation) cu theih in, Congress cu ttha tein an chimh. America history dang bantukin amah hi a um lo. Hi bantuk asi peng ahcun Trump- President asi nak hi ttihnung dirhmun asi,"tiah an ti fawn.
Rep. Doug Collins (Geogria) Republican le House Judiciary Comtt member nih cun mipi pawl nih i thimnak kal hmangin ram le miphun thil (interest) cu an langhter" tiin, Donald Trump nih nawlngaihnak a hman mi hi ning cang lo (abuse of power) bantukin puhnak a soisel ve. Cacawn nithumni ah House nih Floor vote lak in Christmas le Kum Thar i dinh hnu ah, January thla ah Senate ah Donald Trump "impeachment trial" kong cu an ceih tthan lai.
Sen. Chuck Schumer (Democrat) of New York, Senate Minority leader nih cun "Trump impeachment trial"-ah White House Chief of Staff Mick Mulvanny le US National Security Adviser tthing simi John Bolton zong Senate hmai ah i langh (testify) hrim dingin an duh timi thanhnak a tuah cang i, mah hi kongah Sen. Mitch McConnell (Republican) of Kentucky nih Sen. Chuck Schumer tuan ah ceihpi colh dingin an zumhnak kong cu an chim.