President Biden Nih A Thimmi Hna Minung Sinah Biacahnak Le Ralrin Peknak A Chim Hmasa Mi
U.S president thar Joe Biden nih amah bawnchantu ding, ruahnak petu ding le rianttuantu dingah biacahnak le ralrinnak bia a chim hmasa bik mi hna. "Mi zei bantuk minung an si zongah upat le ttihzah tein nan conglawmh hna lai. Mi zei bantuk minung an si zongah zeirel lo ngaiin nan chawnhbiak hna ahcun nan rian in kan ban/phuah colh hna lai.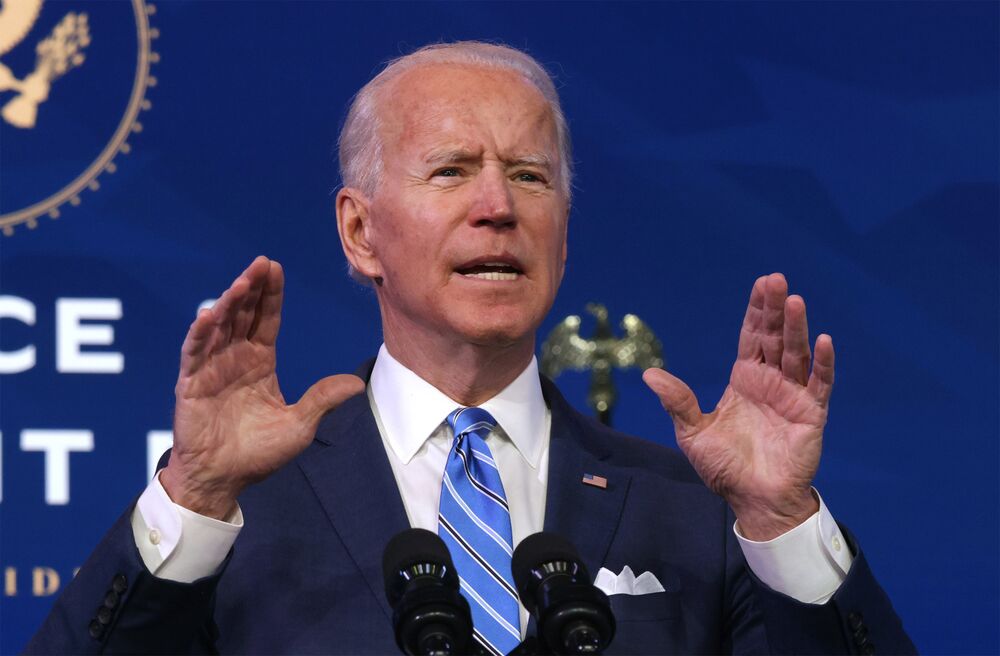 Mah bia hi ka thinlung tak tein ka chimmi bia a si. Mipi hna hi kan caah rianttuantu si loin kanmah tu hi mipi caah rianttuantu kan si. Cu lawng si loin mipi hna hi kanmah hlawh a kan petu an si timi nan theih peng lai. A caan ah thil tuah sualmi ka ngei lai timi ka theih, cu caan ahcun ka tuah sualmi thil ah nanmah bawmhnak le dirkamhnak ka herh lai.
Thil kan tuah sualmi cungah phaesawl le zamtaak tu si loin kanmah nih a herh ning in mawhphurh le ttuanvo lak kan ngamh ding a si,"tiah U.S president thar Joe Biden nih cun amah bawmchantu ding ah a thimmi hna sinah a cunglei bantukin a chim hi si.
Relchih: President Hlun, Donald Trump Impeachment: President hlun, Donald Trum cu Capitol Hill buainak ruangah House nih impeachment an tuah I, a sual tiah bia an chah. Mah bia an chahmi cu Senate nih tazacuai ding a si. Hmaizarh cacawn nikhat ni January 25 ah khin House Speaker Nancy Pelosi nih Senate Majority leader Chuck Shumer sin ah Article of Impeachment cu a pek lai I, tazacuai an thawk cang lai.
Senate Democrats hruaitu Schumer nih a chimnak ah Republican hruaitu hna he free and fair tein tazacuai tuah khawhnak dingah biaruahnak kan ngei cang. Tazacuainak kan tuah lai, senate nih a sual le sual lo biachahnak an ngei lai" tiah tuchun ah a chim. President hlun Donald Trump taza an cuainak cu " The Article of Impeachment for Incitement of Insurrection ti a si. Capitol Hill buainak ah a chunglei in a cawlcangtu le a bawmtu hna a si tiah an puh.
Senate ah Impeachment a tuahtu ding hna cu House I democrats palai hna a simi, Jamie Raskin, Joaguin Castro, Eric Swawell, Ted Lieu le Diana DeGette hna an si lai. President Trump caah sihni a tuantu ding hna cu, South Carolina I a ummi, Law Firm, Butch Bowers pawl an si lai. Mah hna hi minthang ngaingai mi law firm an si. South Carolina Gov. Henry McMaster le Gov.hlun, Nikki Haley ca zongah sihni a rak tuan balmi an si.
Presidnet hlun Trump tazacuainak cu US Supreme Court hruainak in tuah a si lai. House in impeachment an tuahtu hna nih managers an tuah lai I, Donald Trump an sualnak kong telhte he an chuahpi dih hnu ah Trump sihni hna nih a sual lonak an chim ve lai. Mah hnu ah Senate ah debate an tuah than lai I, a donghnak ah a sual le sual lo Senator minung 100 nih vote thlak a si lai. Senator dihlak cheuthum cheu hnih hnatlaknak lawng in sual phawt khawh a si. Sual a phawt hmanh ah thongthlak a um lo, President hlun hna nih an ngah dingmi covo le benefits pawltu cu a ngah ti lai lo.
Senator minung 67 nih a sual tiah vote an tlak ahcun Donald Trump cu sual ah chiah a si te lai. Asinain Senate ah hin Democrats le Republican senator 50 veve an um. Cucaah Republican senator minung 17 nih Democrats lei ah an ttan a hau. Republican Senator minung 17 nih Donald Trump an kal taak ding hi cu a si kho lomi a si caah Democrats pawl nih Trump taza an cuaimi hi an hlawhtlin lai ka zum lo. By Salai Lairamthang