Pathian Nih NLD Party Caah Hmuh Fiannak A Ka Pek Hi Bantuk Ka Chim
Kei cu zei hmanh ka si lo! Bawipa aw tu asi.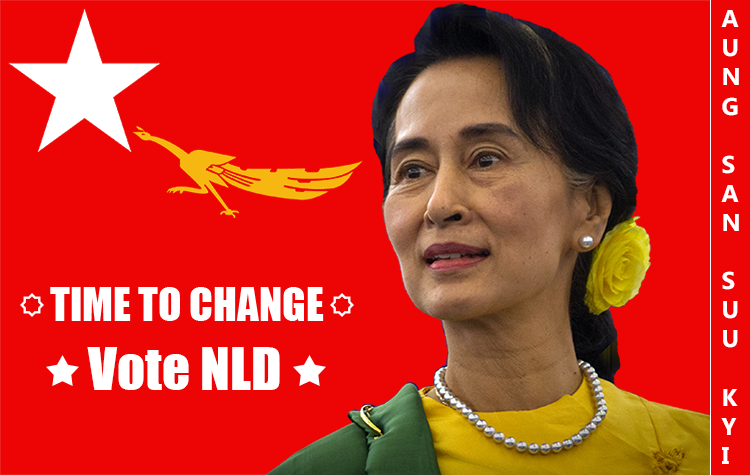 Kei cu ka chuah ka in Nizan tih ni hmasa tiang kha, ႏုိင္​​ေရး kong hi ka ruat bal lo i, ka ​ေလ့ လာ bal fawn lo. Cun နုိင္​ငံရး kong theih le hnalh zong kai tim bal fawn lo. Cun zei party caa hmanh ah "ME" zong ka pe rih lo. Asi nain NLD hi cu ka Ralkap uknak in mi a kan luat ter cu an si lai ti mi au thawng hi mipi aw in ka rak theih bal. Asi nain nai election zongah khan "ME" ka pe hlei lo. A ruang cu Khrih nih a sal si ding in a rak ka auh caah asi.
Asi kun ahcun zei ruangah dah hi ti hin, ႏုိငင​ေရး kong ka van post kun ne? NLD party leaders pakhat khat nih maw zik nawk in rian an ka fial hnga? Or Kei mah nih maw hmuh duhnak le min that duhnak ah maw hi ti hin ka au pi hnga? A ngai ngai tiah cun, NLD party leadrs vial te nih hin, a ho hmanh nih an ka thei lo i, kei zong nih ka thei ve hna lo.
Cu ti a si kun ahcun, zei ruang ah dah hi ti hin ႏုိင္​ငံ​ေရး kong hi Nizan tih ni hmsa in ka van chim tiah cun, Pathian nih John 15:5 chung a bia kha, ka nun ah a chim i, chun ni tlak kha lawng lawng aa ka rauh ter i cu cu NLD caa bak ah, hmuh fian nak le sermon ban tuk bak in aa ka pek mi asi ruangah, a tu ban tuk in hi ti hin ႏုိင္​​ငံ​ေရး kong ka theih fian bal lo mi online lawng in ka au pi nak hi asi. Ka bia a fak mi nan caah siseh, nan party caah a um sual ahcun, Khrih min tein, rak ka ngai thiam cio u tiah ngeih thiamnak ca ka van lanhgter.
Cun pin ah, kei cu prophet ka si lo i, prophet zong ka ျပ ုfawn lo. Asi nain Pathian bia ka sin ah a ra mi cu ral tha tein au pi ka duh. A tu hnu zong ဝိညဥ္​​ေတာ္​ ႏုွိး​ေဆာ္​ nak a um ahcun hi nak thawng zong in au pi khawh asi. Pathian rian tuannak cungah ai hngat mi rian asi. A mah Pathian khua khan ning in le Amah duhnak bang si ko seh.
Khrih vel le a hna ngam, lungdaih nak cu, nan za te cungah, a tu le zungzal in hmun camm cin ko seh! Amen and Amen. Khrih chungah, Nan u nau!
Credit: Bawi Ceu