Nu Pakhat Nih Afale Pathum Zaangfahnak Ngei Loin A Thah Hna A Fapa Te Nih "Kanu Ka Farte That Hlah Ti"
Arizona nu pakhat nih a fale 3 an hnawng ah reh in a thah hna. Rachel Henry kum 22 le a pasal Pedro Rios, a nu Rebolledo cu a Arizona, Phoenix ah innkhat ah khua an sa tti hna. January 20 zaan ah "ngakchia pawl ka ihpi hna lai" tiin an unau pa 3 in ihnak room ah a hruai hna. Ngakchia hla i sak pahin a fanu kum 1 mi Mirey Henry cu a hnawng ah a reh.
Cuti a fanute a reh lio cu a fapa kum 3 mi Zane Henry nih a hmuh i "Ka nu, hlah hme" tiin a farnu cu a chanh len ve. A farnu chanh timhin a nu a thong len ve nain santlai lo. A fanu Mireya Henry ah a thah khawh in a fapa cu a tlaih ve tthan i inn khun cungah a kaa huh in a hnawng ah a reh ve. A cawlcang ve chih ve ko nain ngakchia kan ti cu a thazaang nih a cheih lo. A fale a thah hna pah hna in ngakchia hla a sak pah ti a si.
A fanu ngakchiabik Catalaya Kyena Roise thla 7 zong ngakchia hla sak pah cun a thah ve. Cuti a fale a thah ti cu a pasal le a nu nih an theih cang ka in a raannak in palik an auh i Rachel Henry cu an tlaih cawlh. Rachel Henry nih a fale pa 3 a thahning hna cu biaceih zung (Court) hmaiah a chim phuan dih. Asinain zeiruangah dah hitihin a fale hi a thah hna ti cu an thei rih lo. A pasal le a nu zong nih an thei ve hlei lo i palik nih biahalnak an tuah chih ve. Oklahoma an um lioah Rachel Henry hi rit-sii (Drugs) a tawngmi a si ruangah a fale zong a pawngah an um ter hna ngam hna lo ti a si.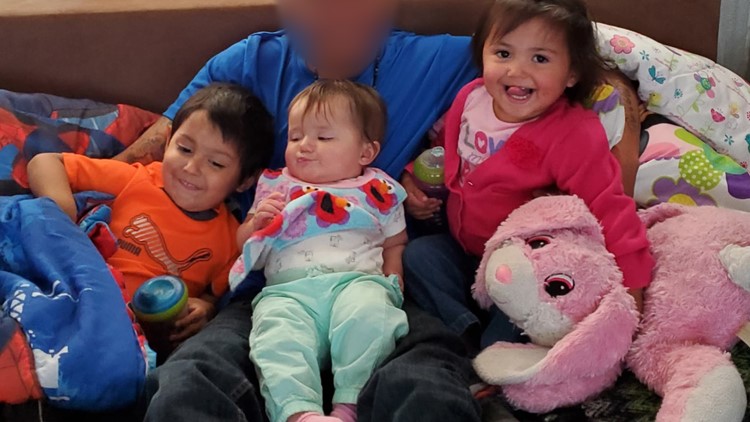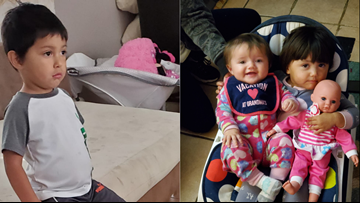 Asinain Arizona, Phoenix i an um hnuah rit-sii a tawng ti lo tiah an ti. A nu Rebolledo nih a chimmi cu " Rit-sii (drugs) tawngmi hmanh nih an chungchuak fale an that bal hna lo. Zeiruangah dah si ti ka theithiam hrimhrim lo. A fale an si i ttha tein a zohkhenh hna awk asinain zeitindah a thah khawh hna hnga" tiin lungdong ngaiin palik sinah a chim. Palik nih biahalnak le hlathlainak an tuah rih lai i January 28 ah biaceihpiak a si lai.