Nepal Cozah Nih Emer­gency-In International agency Bomhnak A Hal
Nepal Cozah Nih Emer­gency-In International agency Bomhnak A Hal
Nepal nih tilian ruahsur ruangah harsatnak an tonmi kongah amah lawng in zeihmanh a tuah khawh ti lo caah international agency-sinah bawmhnak a hal. Kan theih bantukin ruahsur tuk ruangah tilian fak a chuah tikah atu tiangah minung 67-nunnak a liam cang,"tiah theih a si.
Kan hnu zarh cacawn ningani thawk khan Nepal ramah hin biatak tein ruah a sur i, nihinni tiangah a cat kho ti lo i, district 25 nih tilian harsatnak an tuar hna. Nepal khuapi Kathmandu pinah Kalanki, Kupondole, Kuleshwor le Balkhu-hna hi tilian a tuar khun mi an si.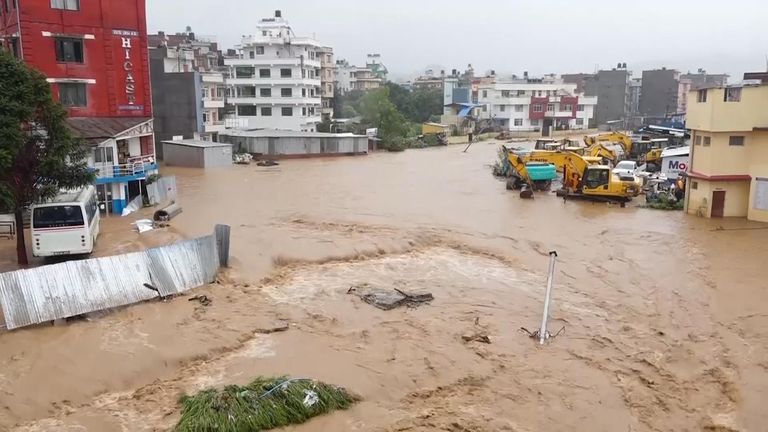 Nepal police- hna nih ramchung hmun dang dangah ruahsur le tilian nih a kham mi hna cu atu tiangah minung 1,445 cu chanhchuah an si cang tiin an chim. Hi kong he pehtlaiin ruah le tilian nih rawhralnak a chuahpi mi kong ceihkhannak ngeiin Pathianni ah khan World Health Organisation Nepal Office, United Nations Children's Fund (UNICEF), United Nations Population Fund (UNFPA) le agency dang aiawhtu hna nih Kathman­du-ah meeting an ngei fawn.
Ministry of Health and Population nih Health Emer­gency Operation Centre phungning in, tilian le leimin tuartu district dang dang i bawmhchanhnak rianttuannak ah international agency-hna cu an si khawhchung cawlcang dingin bawmhnak a hal hna. Nepal cozah nih bawmh a hal bantukin International agency hruaitu hna zong nih an si khawhchung in harsatnak a tuarmi hna sinah bawmhnak rianttuan dingin timhlamhnak an ngaihnak cu an chim ve.