Michelle Obama Nih President Trump A Tthuat Cang, America Hi Nangmah Ta Lawng Si Lo
Michelle Obama Nih President Trump A Tthuat Cang, America Hi Nangmah Ta Lawng Si Lo
Tutan zarh chungah khan President Donald Trump le Democrats nu minung pali hna i soiselnak kongah first Lady tthing simi Michelle Obama nih cun President Donald Trump a van phomh ve cang. America rampi a mintthatnak le liannganhnak vialte hna hi minung pakhat hnih ruangah si loin vunrawng dangdang hna le a chung um miphun vialte lungrualnak thawngin a chuak mi a si.
America ramah a chuak mi kan si zongah hmundang le ka dang leiin a rak pem lut mi sihmanh usihlaw hi ram America hi kanmah ram cio a si. Cucaah America rampi hi nangmah ram lawng si lo i, keimah ram lawng si fawn lo, a chung um mi vialte kan ram si,"tiah a chim.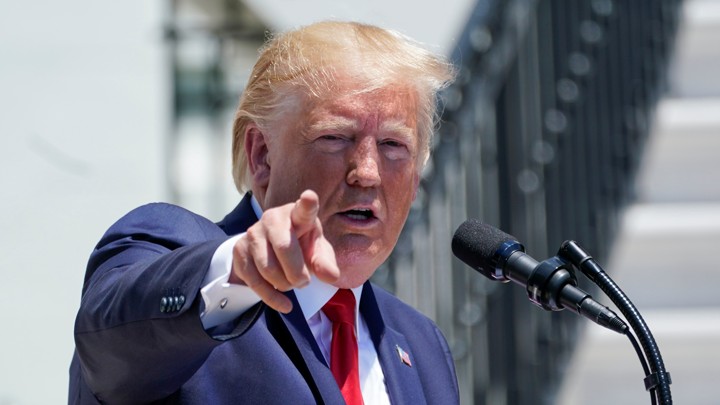 Michelle Obama nih a ti rihmi cu President Donald Trump nih America ram chungah phung ning loin a rak lut mi hna le mipem pawl kuat/kir ternak bia a chim lengmang mi nih American mi le sa a sinak taktak a hnawmhtam menmen a si."tiah a chim fawn.
Reps. Alexandria Ocasio-Cortez of New York, Ayanna Pressley of Massachusetts le Rashida Tlaib of Michigan hna hi US chuak an si i, Ilhan Omar of Minnesota tu hi Somalia ram in US-ah a rak pem lutmi a si.