Lamzawh Tikah Ramchung Um Mi Nih Ralring Herhmi
By Vanceuuk Khenglawt: CDM Cawlcaanhnak ah Ralrin ding tiah ram chung lei nih an ruahmi: Ramchung ramleng um nu le pa u le nau, bu hna nih ramchung cawlcaanghnak CDM caah zeizah kan kawl i zeizah kan bawmh hna timi kha zapi hmuhmi ah laanghter tuk ti lo ah a tha deuh men lai.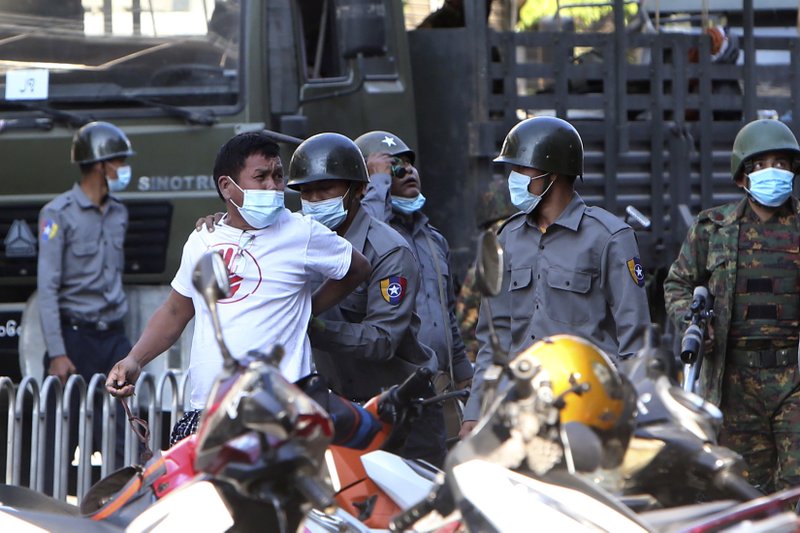 Bank in zarhkhat ah ATM in sing 5 le cash in sing 20 lawng chuah khawh ding an tuahmi hi ramchung ramleng bawmhnak khamh duh ah a si. Ramleng bawmhnak an tih ngai. Ramchung i upa pa 7 hna (ZZ le eden CK..) te pawl nih an bawmhnak FB ah an post tik ah an tlaih dih colh hna. Bank paohpaoh in mobile banking in online phaisa kuatnak zong sing 50 cung kuat ah Central bank in ralkap sin ah an kuat hna.
Ramdang bawmhnak a luh khawh lo ding in a kaakip in phih an i zuam i ramleng bawmhnak hi FB ah si lo in messenger group tete in langhter ah a tha. FB status ah laanghter ah cun kuat khawhnak lam zong a harter chin khawhmi lai. Ramchung a ummi a hlamtu a phawtu le a hmangtu tlaih an timh hna. Atang ah ka uar tukmi le ka ui tukmi nute a ralṭha takmi ralkap nih an kah i thimi hmanthlak, upat peknak ah ka tar chih. Credit: Ram chung lei upa
Relchih: Ralkap Nawllak hnu in Nihin tiang i Tih a Nungbikmi Thahnawnnak a Tlun hnu in Duhlonak Langhternak kan Tuah chinchin lai, tiah Myanmar Activists pawl Bia an i Kam! Wednesday (nizan) lawngah minung 38 an thah hna, tiah UN nih thawng a thanh hnu cun, duhlonak langhternak hi faak chinchin in kan kalpi rih lai, tiah Myanmar democracy a dirpitu hna nih bia an i kam.
Ram innpa pawl nih hrim thlak lo dingin ralkap pawl cungah an duhnak an langhter a thaizing bakah, ralrin pek zong um huaha lo in police le ralkap nih mipi cu meithal in an thlurh colh hna. "A zeitik caan paoh ah kuan nih khen khawhmi le a thi ko kan si, ti hi kan i theih ko. Asinain ralkap uknak tang i va nun ko len zong cu sullam a ngeih hlei lo caah ralkap uknak tang in luatnak dingah cun hi tih a nungtukmi lam hi kan i thim deuh ko "tiah activist Maung Saungkha nih Reuters ah a chim.
"A lam kip in kalkap pennak hi kan doh lai. Kan i tinh bik mi cu ralkap pennak system pi hi a hram in bungh lawlaw hi a si "tiah Maung Saungkha nih a chim. General Strike Committee of Nationalities group nih Thursday zongah duhlonak langhter dingin timhlamhnak kan ngei ko, tiah a chim. Mandalay ah Thursday zingkhua in ralkap nih jet fighters 5 bak niamtete ah a zuanter hna. Ralkap nih a balah a kan piah hnawh ko hi teh tiin khuami nih an chim.
Ralkap nih a nawlngeihnak fekthup in kilven a duh caah Feb. 1 i nawl a lak hnu i mipi a thahmi hna hi 50 lenglo an si cang. Nizan (Wednesday) kha a zualhmabik mi minung 38 an thi, tiah UN special envoy on Myanmar, Christine Schraner Burgener nih New York ah a chim. Wednesday ah khan minung an tlaihmi hi a zaza an si, tiah an chim. A kan liamtaakmi dawtmi hna upat pek can ah NLD flag a canceu tianglawng kan taarpiak hna lai, tiah NLD lei nih an chim.
Nawl nan lakmi ruangah hin ramdang ceukhat nih thalo in an in tongh te lai hih. Cun nangmah te lawng na peu/paak cang lai hih tiah Christine nih Myanmar deputy military chief Soe Win ralrin a pek. "Phihkharnak (sanction) cu nan kan tuah tawn le kan i chang kho lengmang ko hme cu. Cun hawikom tlawmte he lawng kan umkalti lai si ko hme cu "tiin Soe Win nih cun Christine cu a leh tlar ko.
Friday ah khin UN Security Council nih kutkakhar meeting a tuah lai, tiah diplomats lei nih an chim. Cu hlan tuanbia chung i ralkap nih timhciammaam tein thatlonak (systematic brutality) an tuah tawnmi kha tutan ah a takin a vun hman than cang, tiah UN Special Rapporteur Tom Andrews nih a chim. "Daitein duhlonak a langhtertu pawl tuksapur in hriam a hman hnawhnak hi video le hmanthlak in an um ko i, cu pawl vialte cu UN Security Council members nih meeting nan tuah hlan ah von zoh fel ta hna u law ka duh "tiah Andrews nih Twitter in a hei kuat hna.
Ralkap pawl i tuksapur an tuahsernak nih a ka lauhtertu hringhran. Zeibantuk in dah lehrulhnak kan tuah ah a that lai, timi hi US nih a tuaktaan lio pi a si, tiin US State Department aiawhbiachimtu Ned prince nih a chim. China zong, hi kongah a thatnak lei in na rian na tuan ah a tha lai, tiin US nih China cu a hei chimh colh ve. China nih cun Myanmar ralkap nih nawl an lakmi hi sual a phaw duh lo i, "hi tham hi cu anmah karlak ah a cangmi buainak a si" tiin Chinses state media nih a ti piak salam hna.
Hriamnaam ai ken lo mi mipi le sizung riantuantu hna meithal in an kah hna hi International Law an buar a si, tiin EU nih an chim. Cu lawng hlah, media le journalists tampi heh tiah an tlaih fawn hna, tiin a chim. Zeizongte hi a tha te ko lai. Monywa ah a tlawmbik 6 an thah hna. "Pehzulh in kah thawng ka theih. Vawlei ah ka bok. Zun tamtuk an kah "tiah kum 23 a si mi Kaung Pyae Sone Tun nih Reuters ah a chim.
Hngakchia an thahmi hi 4 an tling cang. Kum 14 hngakchia pate cu ralkap mawtaw hmai a tan lio ah ralkap pakhat nih thi lakin a kah. A ruak cu an mawtaw chungah an khumh colh i kaa dangah an kalpi diam, tiah Save the Children nih an chim. Yangon i mipi an tlaihmi hna hi 300 hrawng an si, tiah Myanmar Now news agency nih a chim. Mandalay i an thahmi kum 19 nute i a angki ah "Zeizongte a tha te ko lai" timi ai tial. Yangon ah police nih ambulance riantuantu 3 cu lengah an chuah hna i heh tiah an vuak hna, meithal in an tuk hna, an chuih an lamh hna. Cu ti an tuahto hna lio cu RFA nih a langhter. Credit: Chelsea Bawi