Khah Nihin Falam Khua Ah A Chuak Mi Naute Nih Corona Virus Kong A Chim Mi Cu Khuaruahhar Taktak Si Cang
Nihin 10 Feb. 2020 ah Falam ah a ummi Sayamah Thuathuam le Saya Biak Cawm hna nih ngakttah sianginn i an cawmmi mi pakhat nih Kalaymyo ah fa an ngeih. Hi fa an ngeihmi naute hi a chuahka bak in a holh ti a si. Cu hngakchia chuakka naute nih a chimmi cu "Tuchun suimilam 12:00pm a tlin hlan ah arti pum chumhmi na ei a si ah cun a tu lio CoronaVirus zawtnak in na him lai" ti a si.
Cu bantuk in a chim khawh bak in a thi colh. Nau te a nu le pa nih Falam lei ah a ummi a cawmtu hna Sayamah Thuathuan cu phone in an van chimh, tiah theih a si.Khuaruahhar ngai cu a si ve. Bible ah cun hi kong hi hmuh awk a umlo nain. Na zumh duhlo zong ah nangmah nawl. Na zumh duh a si zong hmanh ah a chimmi caan cu a luan cang. A zei a va si hmanh ah hi kong ah hin mi tampi an buai cio. Khuaruahhar ngai cu a si ve hrim ko.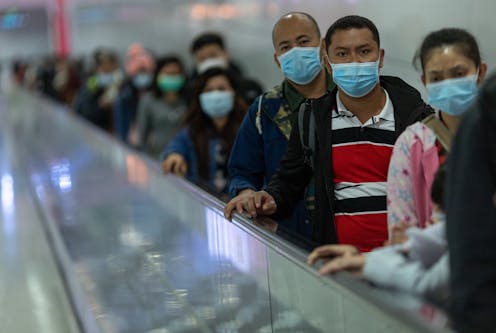 Note: Hi hngakchia pa nih a chim mi hi 100%100 in a fiang in a tling bak ti cu kan chim ve lo, sinain a cunglei kan langhter cang bantukin kanmah nih kan lih le hrawkhawr in kan ttialmi le thlahmi cu asi lo. An kan chimh ning trein kan ttialmi le thlah chin mi asi timi nan kan theihpiaknak lai theihter kan in duh hna.
Relchih. Salai Lairamthang: Tulio democratic party presidential primary election ah a laar ngaimi Pete Buttigieg timi pa hi ngeihkhat thit-umhnak a dirpi mi le a cohlang mi a si. Inidianapolis khua pawng hrawng ah khuabawi a rak tuan balmi a si. Patling pi a si ko nain nu ah a ser i, va a ngei. A vapa min cu Chasten Buttigieg a si. Mi hmai zongah ningzah an thei ti lo. An i hnam huar ko.
Hi hna pawl nih US an hruai sual ahcun kei te VBP@Indy Vanceuuk te pawl hi cu vava kan tum te men lai. Asinain Sangpui@Ram Lian Sang te BTP@ Siang Cung Lian te Salai Biak te pawl tu hi cu khrihfa bu i, chairman le mitsurhang petu ah a rannak in thim an hau te lai dah. hehe Mayor Pete Buttigieg kissed his husband Chasten Buttigieg, at a presidential rally this Sunday the moment inspired loud cheers from the South Bend Indiana crowd.