Khah! Iran MP Bak Nih President Donald Trump A That Khotu US $ 3 Million Pek Dingin Thanhnak A Tuah Hoi
Iran Mp Ahmad Hamzeh nih President Trum a that khotu cu Million 3 pek dingin thanhnaka tuah tthan. Iran ralbawi Soleimani a thihnak nih a Iran lung a fak taktak ti a fiang ngaingai. Iranian Semi-Offocial News in Iranian Lawmaker nih cun aho paoh Donald Trump a thattu paoh cu 3 Million Dollar pek dingin thanhnak a tuah.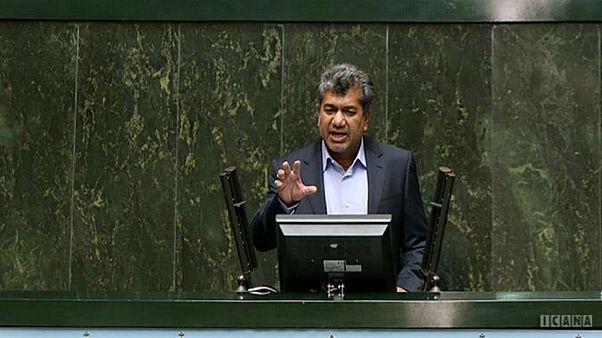 Hamzeh nih hin Iran's Clerial Rulers hna nih President Trump an hrocernak sawhsawh a si ti cu zeihmanh a chim chap lo. ISNA hi a holh a hung zalong tthan ngai cang hih. Tuni ah hin Iran Nuclear hriamnam cu ngei usih law khuazei ram hmanh nih hrocer ngam ding kan si lai lo. Long-rage Missile Capable, Unconventional warheads hi kan agenda nganbik a si cang.
Iranian General Qassem Soleimaini thah a si hnu ahkhan Iran an thinhung ngaingai. January 8 ah Iral US base 2 ballistic Missile 22 in a kah. Iran an thinhunnak a dai kho hrimhrim lo. Iran Foreign Minister Mohammad Javad Zarif nih US cu an cohnga ding a simi lehrulchamnak an hmuh hrimhrim lai tiah a chim ve. Esmail Qaani, the new commander of the Quds Force of the Islamic Revolutionary Guard Corps (IRGC) zong nih a chim ve tthanmi cu Iran nih ral kan ngeihmi hna cu sullam ngei tein an lehrulh hna lai tiah a chim ve.
January 17, Iranian Supreme Leader Ali Hosseini Khamenei nih Quds Force, "the fighters without border" tiin an cawlcangh danning a kuah-thuk lainak zong ka chim cang. Donald Trump cungah Iran an thinhunnak a dai kho hrimhrim lo. Iran nih a hlan ah Donald Trump luman tiin a that khomi tiah million in an rak i kam bal cang i tutan ah Donald Trump a thattu 3 Million Dollar pek dingn biakamnak an tuah tthan hoi cang.
"Iran Mp Ahmad Hamzeh nih America nih Iran kan ralbawi, pasalttha Qassem Soleimani cu ralhrang tihnung a si tiah an kan thah piak. Asinain a thih hlan nak in a thih hnu ah tihnung thil a chuak deuh lai i America caah cun himnak a um lai lo. Cu bantuk in kan pasalttha thah ding in biachahnak a tuah tu Donald Trump a that khotu paoh cu $ 3 million pek nan si lai" tiah Ahmad Hamzeh nih a chim hi asi. Source: NDTV/DailyMail