Kawlram Hi Ttha Seh Ti Kan Ahcun NLD Party Vote Kan Pek Rih Hau
Ramkhel Kong: Ramkhel kong hi ka țial a tlawm.zeicah tiah ramkhel kong hi lungsau thinfual a hau i duhsah tein timhlamhnak ngeih a haumi le duhsah tein kalpi a haumi a si caah,mino deuh kan ca cun a fawi lo.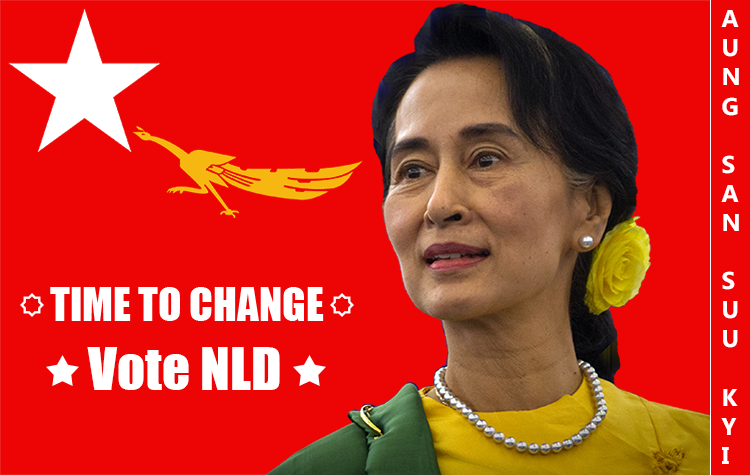 Ka sia a herhmite aum i cucu ka vun țial ve tuah lai. Mahle hmuhning kha a si i.hmailei ah zeitin asi lai cu.hngalh a si lo i.chim cia chung khawh zong a si lo.NLD party nih. Ralkap party. USDP cu. 2015 thimnak ah.chim tlak loin an tei hna i. Ralkap party. USDP cu a țil riangmang.
2020 Kawlram thimnak ah micheu nih. NLD me pek an tim lo. mah le. Miphun party kha me pek an timhmi hna. Fb ah an țialmi ka hmuh pah.mahle hmuhning cio a si bantukin.asi awk si ve ko.nain Kawlram tuanbia ah. Philh awk a țhalomi le.doh awk a si zungzalmi cu. Ralkap party. USDP hi asi.
2020 thimnak ah.mahle miphun party cu me pe hna usilaw. Zeidah a chuak lai. A fiangmi cu. Ralkap party. USDP hi an lar țhan lai timi kha ruahchih a hau.an lar taktak fawn lai.cucu ka zumh bakmi asi. A ruang cu. Kawlram ah milu a tam bik cu. Ralkap hrinsor le anmah he aa pehtlaimi minung kha an si.
Ralkap party. USDP nih teinak hmu hna sehlaw zeidah a chuak lai timi kha kan philh lo biapi tukmi asi. Kumpi kum 70 an kan uk lioah.zeibantuk temhtuarnak dah kan in i.zeitlukin dah rampi minung ningcang loin an kan tuah to kha mitthlam le thinlung ah a cam i.philh khawh asi lo.
Hramhram uknak kha a chuak țhan lai. Kan miphun ningcang loin an kan tuah to țhan lai. Kan ngeih cia thilri duhpaoh in an lak lai duhpaoh in. Kuli an kan phorhter țhan lai. Aana in.kan duh na loin.rian an kan țuanter țhan lai.kan nunphung kan holh kan ca an hloh dih țhan lai cucu na ruat kho maw dek.
Keicu ka ruat kho lo. Ralkap party . USDP hi. Vawlei caan a hmunh chung lar ti hna hlah sehlaw ka chunmang a si. Rakpi in rak ruat ve hmanh. Mah miphun party kan țanh nak ah. Ralkap party. USDP an lar laimi kha na ruahchih hrimhrim a hau. Arpi țap na sahngar ni na timi tuanbia kan chuak ko lai.
Kawlrampi hi ţha seh ti kan duh cun. NLD party hi kan vote peng a hau rih. Kum sau a kal hnu. Ralkap party. USDP thazaang an ngeih tilo hnu. Mipi nih an philh cang hnuah.mah miphun party cio kha kan vote zongah. A poi tilo.a lala in.kanmahte khuakhan lairelnak a chuak te ko lai atu cu a caan a si rih lo.
Ralkap party. USDP hi an țhazaang a um lio asi. Mipi an hip khawh rih hna caah. Anmah vote a petuding tam tuk an um kha philh hlah.kanmah tlangcungmi chung hmanh ah. Ralkap party a vote ding tampi an um rih. NLD ah kan zapite in i fun rih ko hna usih. Culocun ralkap an lar ko lai.
Credit: Lungrawn Par