Kawl Miphun Nih Federal An Herh Lo Pinah An Duh Fawn Lo, Chin Party Lawng Dirpi Usih
CHIN FOR CHIN (Part2) KAWL MIPHUN NIH FEDERAL AN HERH LO CAAH AN DUH LOH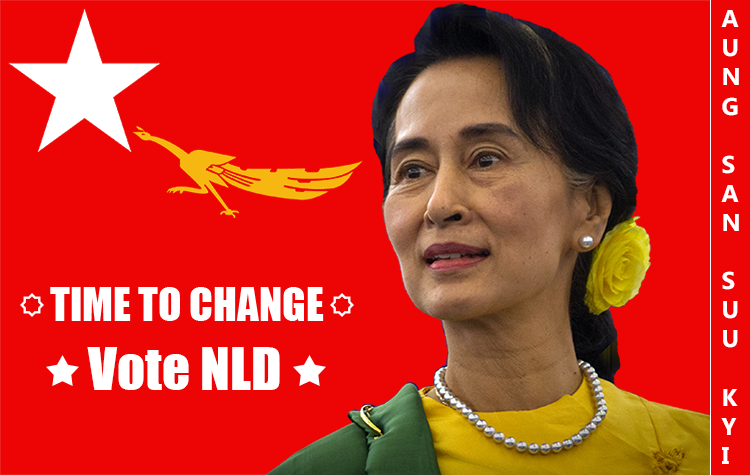 (1) Bama State Ser a herh: Federal သည္ဗမာ့အေရးမဟုတ္- Federal သည္တုိင္းရင္းသားအေရးျဖစ္သည္- Kawl Miphun nih cun Myanmar Ram hi an mah ram le an mah ta ah an ruah. Tlangcungmi pohpoh hi an mah ram ah khua a sa mi, Mikhual bantuk ah an kan hmuh. Federal ram si ding ahcun Kawl miphun caah BAMA STATE ser piak a herh hrimhrim. BAMA STATE ser cu Kawl ca ahcun ram vialte sungh tluk ah an ruah.
Tlangcung hriam tlai phu nih Bama State kong cu propose an rak tuah bal i, Kawl pawl nih cun an duh lo tuk ah thih hmanh an ngamh dih.Cucaahcun Kawl party NLD, USDP le RALKAP etc..nih cun zeitik hmanh ah Federal cu an duh lai loh ti kha i fiang a hau. Kawl nih cun Feferal an herh lo cu teh.
(2) 21Century Pinlon: 1947 Pinlon Sachoh hi Tlangcungmi kan caah Mate-i uknak (Self Detetmination) a hrampi asi i, Federal State caah Aamahkhan nak asi. Asinain Kawl nih an duh lo caah 21 Century Pinlon Assembly in hlot an timh. A ngaingai ti ahcun Aung San Duu Kyi nih a tuahmi 21 Century Pinlong Assembly hi 1947 Pinlong tlinter nak (implementation) siloin hlot duh (Extirpation of the spirit of 1947 Pinlon agreenent) ah tuah mi asi.
(3) NLD nih Tlangcungmi Party he Alliance tuah a duh lo
NLD nih Tlangcungmi zawn ruahnak le duhsaknak ngei sehlaw Tlangcungmi Ram ah NLD Candidates lut a herh lo. Tlangcungmi Party he Alliance tuah in riantuan khoh tuk mi khi asi ko. Zo Congress le SNLD he Alliance an rak tuah bal nain a hrawh than. Tlangcungmi Party he Alliance tuah hmanh a duh lomi nih Tlangcungmi caah Federal a kan ser piak lai ti cu hruh rumro asi ko.
(A dang a tampi nain kan chim ti lai loh): Federal cu NLD sin ah maw Kawl sin ah kan hal lai i, an kan pek lai tiah Chinmi tampi nih nan ruah. Federal cu Kawl ta asi lo. Kan covo kanmah ta asi. Kan mah nih kan lak lai…
Federal သည္ဗမာ့အေရးမဟုတ္: Federal သည္တုိင္းရင္းသားအေရးျဖစ္သည္ Tlangcungmi dihlak lungrual tein kan dir hnu lawngah FEDERAL cu hmuhnak lam a um. Shan nih SNLD, Arakan nih ANP, Chin nih CNLD etc.. Chin Party dirpi hi Chin miphun caah kan tavuan asi. ခ်င္းပါတီကုိေထာက္ခံျခင္းသည္ခ်င္းလူမ်ဳီးအ တြက္တာဝန္ေက်ျခင္းပင္ျဖစ္သည္.
Credit: Jacob Thang