David Lah le A Hawipa Ruangah Minung 80 Covid-19 Zawtnak Anngei I Minung 2 An Thi Phah
Nihin ah International Christian Concern (ICC) nih achimningah cun David hi June 3, ah a konglam an ceih than lai tiah a ti. June 3, hlanah hin a konglam hlathlai rih a si lai tiah a ti. The Irrawaddy nih alangter ningah cun David Lah le a hawipa (two pastors) hna nih mibu tonpumhnak an tuah ruangah Yangon khuapi chungah minung 80 Coivd-19 zawtnak an kai.
Mah 80 chungah minung nunnak a liam tiah a ti. Saya david Lah le a hawipa hi Natural Disaster management law – under Article 25, in sualphawt asi. Mah sualphawtnak hi kumthum chung thongtlak khawh a si. Kumthum chung thongtlak a silo ah cun Court nih phaisa liamtermi zat pek ding a si.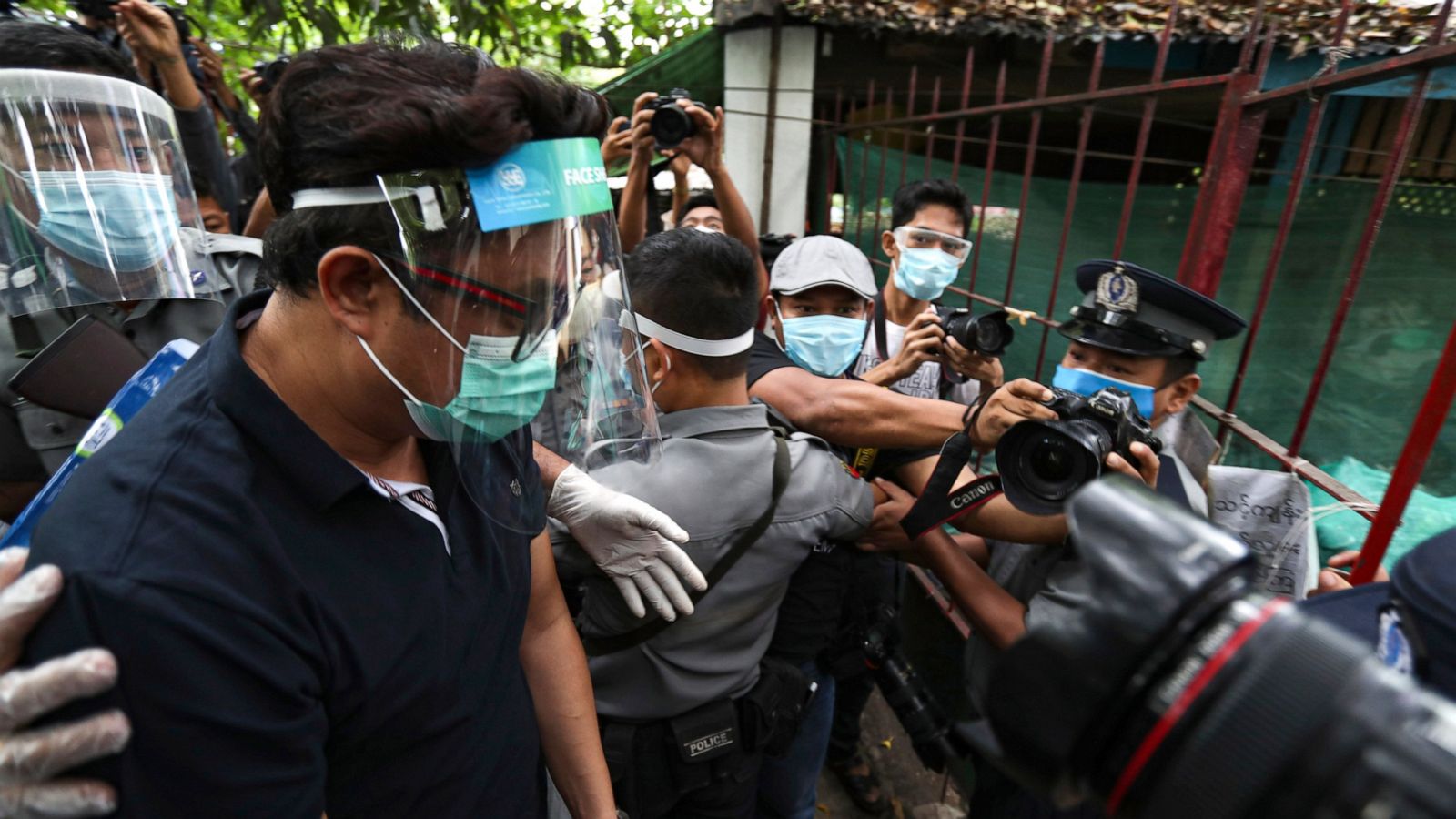 Saya David Lah kongah a poituknak pakhat cu, avoikhatnak akong an ceih ah biachahnak thathi tuahpiak a si lomi hi a si. Avoikhatnak biaceih zong a chuah ah hin thongtlak asi loah phaisa cuzat liam tibantuk um sehlaw zeipaoh a tha dih ko hnga. Nain a tu cu, mah bantuk pakhat hmanh a um lo, June 3, tiang Innsein thongah um ding, mah hnu ah kong ceih ṭhan ding ti a si ko. Hika zawnte ah hin Kawlram hi Democracy a si ko nain, khrihfa kan zalenlonak a langhter ngai ngai. Khrihfa lawng si loin biaknak dang muslim zong an si ve. Biaknak le miphun namnehnak hi cunglei biaceihzung tiangah a um ko ti fiang tein alang.
Saya David Lah le a hawile report atuahtu hi Yangon regional COVID-19 Control and Emergency Response Committee an si. Minung 4 hi sualpuhmi cu an si. Anmah 4 lakah Saya David Lah hi siizung in a chuah ni 14 quarantine in a um hnu ah nizan ah biaceihzung ah a chuah hi a si. Midang zong Saya David Lah bantuk in biaceihzung ah chuahpi an si ve hna lai tiah Irrawaddy nih achim.
Saya David Lah caah caan ṭha a um ko. June 3, hlanah ṭha tein sihni nih thil an tuah manh ko lai zumh a si. June 3, ah cun Saya David Lah hi thongchung in a chuak ko lai zumh a si. Pathian nih umpi sehlaw, amah lawng si loin a hawile minung 3 hna zong tluang tein an konglam ceih a si khawhnak hnga zumtu hna nih thlacamnak in bawm cio hna usih. Dailychinstar/IRW