Christchurch Hmun I Muslim 49 Thah An Sinak A Ruang Lai Nawngtu Brenton Tarrant Nih A Chim Cang
Christchurch Hmun I Muslim 49 Thah An Sinak A Ruang Lai Nawngtu Brenton Tarrant Nih A Chim Cang
Tuni Christchurch, New Zealand hmun i Muslim Friday Prayer Meeting 49 a kap/thattu Australian mingo Brenton Tarrant cu Police nih amah pin ah midang minung pathum, nu pakhat telh in an tleih cang hna. Brenton Terrant nih hin mi a thah lio hna cu Social Media ah Live i thlah dingah GoPro hmangin Facebook ah a chiah i, Christchurch khuapi i Muslim pawl Majib Al-Noor hmun i thla a cam lio mi hna a kah lio cu 5mins chung a thlah i, A hnu ah Police nawlnak in Livestream hi phih colh a si.
Brenton Tarrant nih cun "regular White" tlaih a sinak le Europe ram i Muslim a pem (migrants) pawl huatnak pin ah hi bantuk a cawlcanghnak cu Norwegian pakhat Andrew Breivik-nih kum 2011-li i minung 77 thah an rak si mi nih atu tan hi a chuahternak a si, Mah Christchurch hmun i Mosque (Masjib) ah biakinn a um timi theih in, New Zealand ram cu cawlcanghnak ah thim a si,"tiah a chim. Brenton Tarrant nih a chimmi cu Christchurch, Linwood hmun ah mi thah in ka timh ning in a kal ko ah cun Ashburton hmun i Mosque zongah thah nawnnak tuah aa timh rihnak cu a chim chih.
Brenton Tarrant nih a chim tthan rih mi cu "Muslim" mipem hna cu "Muslim Invaders" tiin a chim i, hi bantuk a tuah hlan ah kum 1683 lio i Battle of Vienna hmun i Turkish Muslim bawi Ottoman Empire dodalnak bia cu social media ah a tarlangh hma sa i, mah hi Neo-Nazi ruanttuannak a si. Mah lio caan i Anti-Migrant "Manifesto" cauk phek 73 a chah mi cu pholangh in, Muslim hna cu "Invaders" (runtu) in a chim. Cun, 2017 lio i Stockholm hmun ah terrorist pakhat nih minung 5 a rak thah hna i an lak ah nu hngakchia kum 11 a rak thi ve. Mah ruangah mah hngakchia nu thihnak phuba laknak caah ka tuah mi si tiin a chim fawn.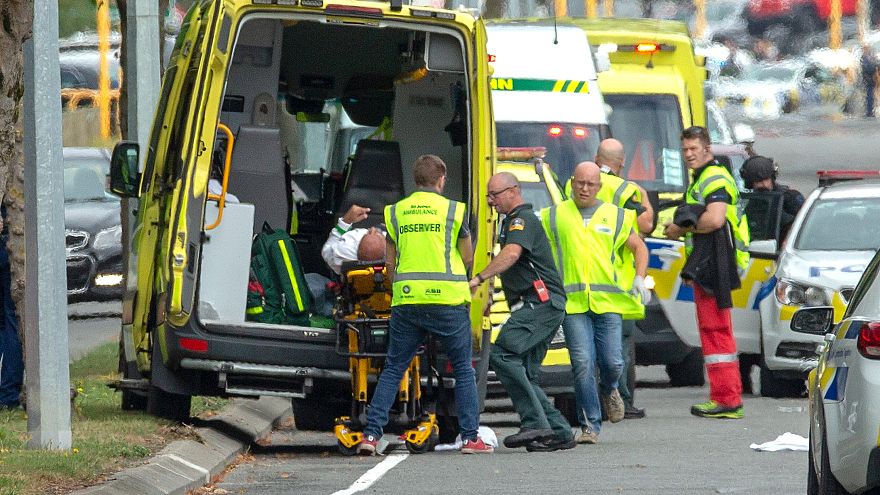 Bangladesh Cricket team players le New Zealand playere hna cu hawikomhnak -match cu cawn nirukni ah khin a ngei ding an si i, Masjid Al Noor ah hmun ah hin thlacamnak ngeih dingin Bus in an kal i atu bantuk in thah nawnnak a chuah tikah anmah chungin hliamtuar cu an um lo nain Cricket match hi cancel colh a si.
Thah nawnnak kong he pehtlai in Indonesia le Malaysia ram nih cun atu bantuk in ralhrang cawlcangh ning le sualnak ngei lo thah an sinak cu fak piin an soisel ve. PM Ardern of New Zealand zong nih hi bantuk cawlcanghnak hi kan duh hrim lo ti chim in, mah i (terrorist attack) tiin a a chim ve. New Zealand hi minung 5 million umnak hmun le ram ram dai bik zong a si i, kum 2013 ah an chimnak ah cun Muslim hi 1% lawng an um ti a si.