Breaking News: Myanmar Ram Ah Coronavirus In A Dam Ṭhanmi An Um Ve Cang
Mandalay General Hospital ah Deputy Medical Superintendent Dr Khin Kyaw nih hi bantuk in a chim. Covid-19 in a zawmi number 4 nak Mandalay Kandawnadi hospital ah chiahmi cu hneksaknak ngeih tthan a si. Hi a voithumnak hneksaknak ngeih tthan ah hin negative a si cang e tiah Mizzima sin ah a chim.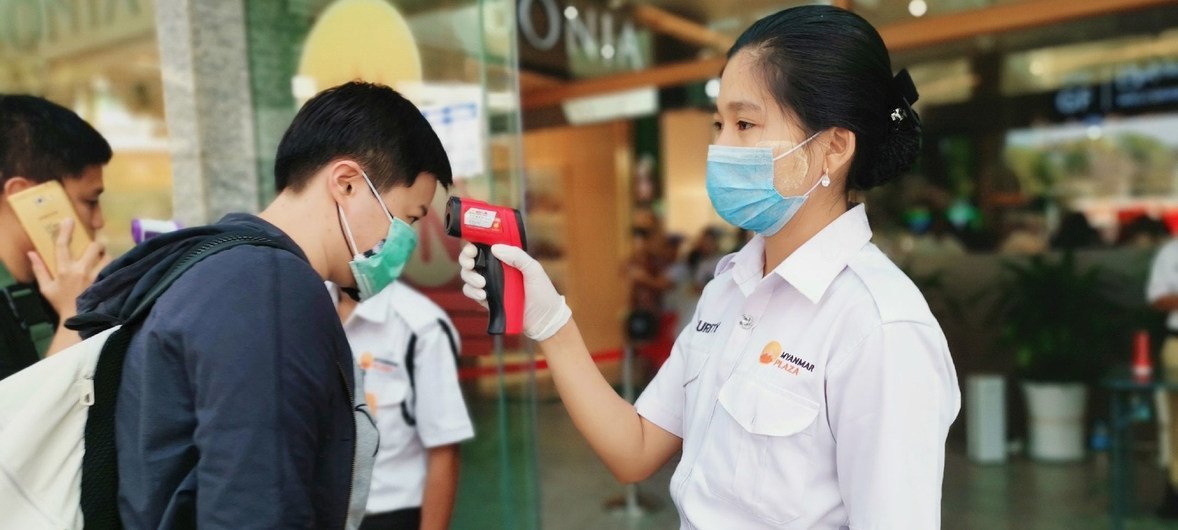 Dr Khin Kyaw nih a chim chihmi cu a voikhatnak le a voihnihnak kan hneksak (test) ah khan cun positive a si peng ko rih. A sinain a voithumnak April 2 i hneksaknak tuahtthan a si ah cun negative a si cang. A tu cu a dam ngai cang i oxygen zong peek a hau ti loh tiah a chim chih.
Hi number 4 nak hi pa a si i Myanmar rammi US rammi sinak a ngeimi a si. Kan hnu March 19 ah khan United States in Myanmar, Yangon a rak phanmi a si. Yangon in Mandalay a rak phanh hlan ah hin Yangon, South Okkalapa Township ah zaankhat a riak. Cu hnu ah March 20 ah khan zaan bus in Mandalay a rak phanmi a si.
March 20 ah a khuasik a lang a khuh a khuh tik ah Mandalay General Hospital ah thlawp ding in a rak kal. Mandalay General Hospital nih Covid-19 a si lai tiah an rak ruah tik ah Kandawnadi hospital ah hin an rak kalter tthanmi a si. March 27 ah khan Ministry of Health and Sports hna nih Covid-19 positive in a zawmi palinak a si e tiah an rak thanhmi a si.
Myanmar's Ministry of Health and Sports hna nih an thanhning in April 2 zanlei tiang ah khan ramchung ah coronavirus in a zawmi dihlak minung 20 an tling cang. Cu chung ah cun March 31 ah khan minung pakhat nih a thihpi cang tiah an thanh chih. Ref: Mizz
Theihternak
Chinworldnewevening thawngzamhnak hmangin thawngthanh na duhmi um ahcun pek khawh peng kan si. A thianghlimmi a si pohpoh ahcun kan cohlan peng. Cun Chinworldnewevening/Chinworldnewevaning nih thawngpang kan ṭialmi chirhchan ngeiin aṭialmi kan si. Chinworldnewevaning ah pehtliah khawh peng kan si.