Breaking News: Lih In Biden Vote Tamtertu "DOMINION" Seh Tlaih A Si Cang
Breaking News: Atu nai ah khan California-USA lei in ka nau nih thawngttha taktak a rak ka kuat. Judge Timothy Batten, Sr. nih Georgia state chung i Dominion seh vialte cu, thawngpang dang a um hlan chung cu mi zeihmanh nih tongh khawh lo dingin (freeze) Order a chuah cang.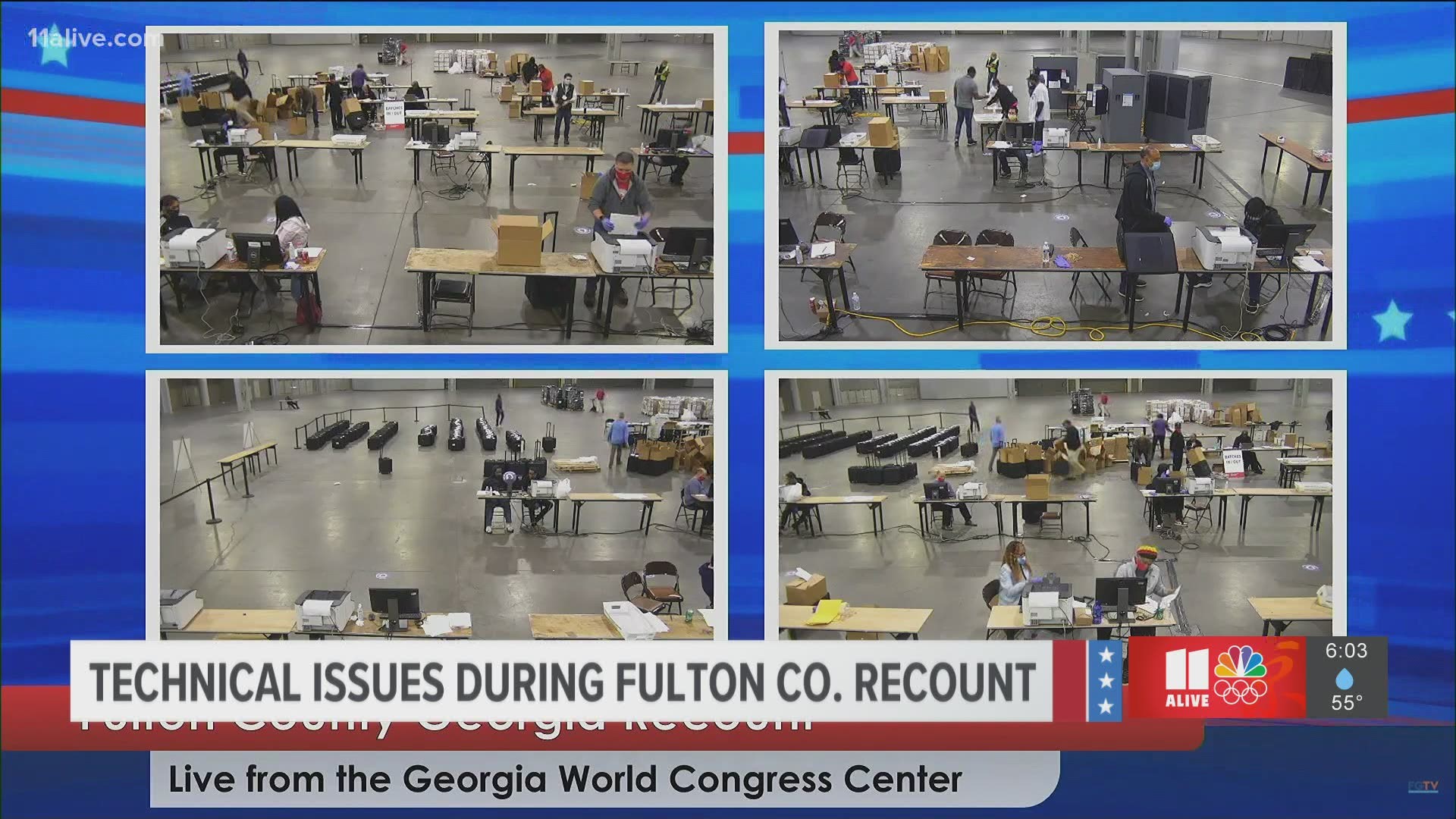 Mah hi Trumpa sihni Linn Wood-cawlcanghnak theipar a si. Hi bantukin a si ahcun, State dang i Dominion seh hman mi vialte zong an i tel dih cang lai, an lih le hrawkhrawl in hi seh hi tonghtham a si sualnak hnga lo. Jesuh min in an kut hi ttempiak hna usih. Hi kan ral pa hlennak hriamnam hi kan mithmuh hrim ah a um cang.
Hi kongah Military Intelligence lei thiamsang (electronic Intelligence analyst) zong nih hi Dominion seh nih a hman mi computer software hi zohfelnak an ngaih hnu ah mah seh part biapi taktak mi chips, processor le a dang hna cu China siam a a rak si diam. Mah Dominion seh hi a Server cu China Communist Party sinah hlathlai a sikho men tiin military intelligence nih cun a chim. Mah lawng si loin mah hi seh hmannak kongah biapi taktak mi (ID) hi Iran zong nih an rak ken ve timi report a si fawn.
(The software used by the Dominion machines was accessed by agents of malicious actors, such as China and Iran, "in order to monitor and manipulate elections," including the 2020 election," – according to the former electronic intelligence analyst under 305th Military Intelligence (Sidney Powell suit makes 30 Allegations in bid to invalidate…myvalleynews.com).
US President thimnak kongah China le Iran-nih an rak zoh (monitor) peng ve i, Biden a tlin khawhnak dingah Dominion seh hmang in an rak cawlcang ve ti a si tikah mah hi a dik ko ahcun ram le miphun leirawinak faktuk a si caah Bidena le a company ning cang loin rianttuantu caah cun theih ngam ding zong a si lai lo. President hmanh va siseh, Impeachment-in a rian thlak lawng hmanh si loin thongthlak tiang a tuar kho mi a si.
US President thimnak kongah Trump caah ral a simi China le Iran nih Biden-a tlin khawhnak dingin electronic hmangin biatak tein tten an rak la timi report cu a thang chin lengmang cang. Biden lei nih vote an fir i, Trump lei nih an tlaih hna. State kip i court fa deuh nih Trump bia hi hnonpiak hmanh hna sehlaw Trump-lei ttang tamnak Supreme Court nawlngaihnak hmangin Biden vote lem an serchuah mi hi an phozarpiak hrim hna lai. Credit: Dr. PC Biaksiama