A Poi Ngaingai Lai Hih! US Laimi Harnak Faak Ngai In Kan Tong Kho
US ah rian ngei lomi minung 26.4 milion kan phan. Kan hnu zarh chung bak lawngah minung 4.4 million nih rian ngei lomi hna bamwhnak, unemployment benefit an sawk. US tuanbia ah rian ngei lo an tam bik caan kan phan. Coronavirus ruangah cozah nih state at home le lockdown an tuah. Essential a si lomi dawr poah khar dih a si caah atu bantuk in rian ngei lomi an tamnak a si.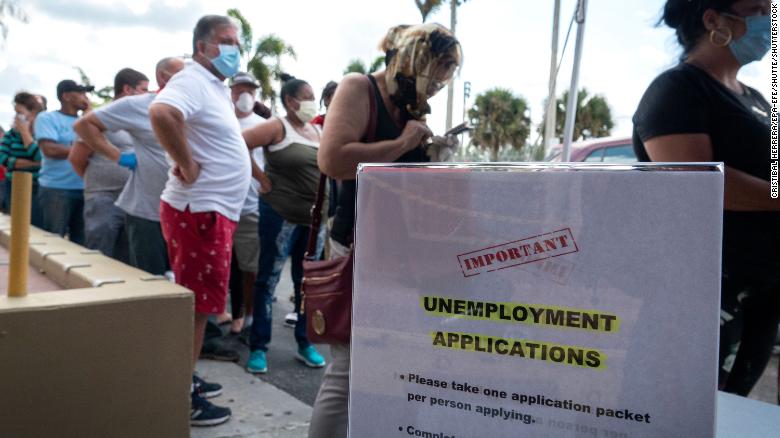 Coronavirus a chuah hlan February thla tiang ah hin US ah rian tam bik a ngeimi le rian ngei lo a tlawm bikmi caan kan phan. Asinain Coronavirus ruangah April thla chungah rian ngei lo tam bik caan kan phan. US Laimi tam deuh cu hmuh chom le ei chom" Pay Check To Pay Check" in riantuan mi kan ram caah rianrang deuh in business an on than lo ahcun unemployment benefit lawng cun kan income a tlawm tuk lai caah inman pek dingah harnak faak ngai kan tong kho.
US Covid-19 Update: 04/24/2020. Tu tiangah US ah a thimi, minung 50243 an phan. Ni hnih chungah minung 6580 an thi. A zawmi 886709 an phan. Ni hnih chungah a zawmi, 94747 an i chap. April ni 14 US peak date hnu ah nizan kha a thimi an tam bik ni a si i, nizan lawngah khan minung 2806 an thi. August thla thawk tiang ahcun minung 60000 tiang cu an thi kho tiah ruah a si. Tutiang ah zawtnak a chek cangmi 4.6 million renglo an si cang. Minute 15 a raumi, Virus testnak thilri a um cang caah nifatin minung a sing in an chek khawh cang hna. Antibody testnak zong tuh a si te lai.
Nizan tiangah adam thanmi, 85922 an si. Ni hnih chungah a dam thanmi minung 10605 an i chap ve. New York khua lawngah minung 20861 an thi. Ni hnih chungah ah New York i a thimmi, 1451 an si. New York khua pakhat lawng i a thimi minung hi US ram pumpi a thimi 40% tluk a si.University of Washington's Institute for Health Metrics and Evaluation (IHME) nih an tuakning ahcun August thla tiang ah minung 65976 tinag kan thi kho tiah an tuak.
State 17 on hram an thawk cang. Pennsylvania, Virginia le Vermont ahcun an dinhdorh deuh cang. Arkansas, Iowa, Nebraska, North Dakota, South Dakota, Utah, Wyoming ahcun stay at home an tuah ti lo. Oklahoma, Colorado, Georgia, South Carolina, Tennessee and Texas ahcun a cheu bang in on hram an thawk cang. State tam deuh cu White House Coronavirus Task Force hna nih an tuahmi guideline phase one in a thawk. Asinain Georgia nih phase one nak sang deuh in on an timh caah President Donald Trump nih spa, salon, tattoo dawr le sanmehnak dawr pawl cu on rih lo dingah ralrinnak a pek hna. Chicago, Boston le Philadelphia atu lio ahcun na zual biknak, hot spot an si.
Coronavirus ruangah harnak a tongmi hna bawmhnak caah phase 4 hi hmaithla thawk ah senate le house ah ceih than dawh a si. Mah phase 4 chungah hin cozah bawmhnak pek than dingah biatung an dirhmi a um len. Minung pakhat ah $2000 chap than ding, asiloah minung pakhat ah $1000 chap than ding, a si khawh ahcun thla 4 tiang pek ding tibantuk a um. May thla chungah bawmhnak thar cu ceihthan dawh a si. President Donald Trump nih thimnak lio ah a biakam, lam le sul, sianginn le sizung vialte kan tharchuah lai, third country hmanh kan tluk ti lo tiah a rak chim bal. Cucaah infrastructure remhnak ah billion tampi hman ding zong i tel dawh a si.Credit: Salai Lairamthang